TRANSACTIONS | Quarterback Beaudry joins Elks
Edmonton also announces release of defensive back Blake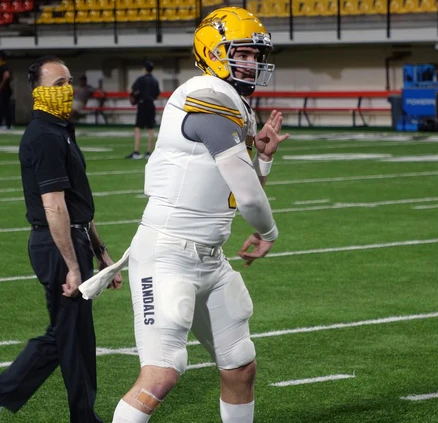 EDMONTON — The Edmonton Elks made two roster moves Tuesday, signing Michael Beaudry (QB – Idaho) and releasing Eric Blake (DB – McMaster).
Beaudry joins the Elks after playing 11 games for the Idaho Vandals in 2020-21, throwing for 2,093 yards and seven touchdowns.
The Regina-born pivot began his collegiate career at West Florida, leading the program to the 2017 NCAA Division II National Championship after going 10-4 and earning Second Team All-America honours. In 2019, Beaudry appeared in five games at UConn before sustaining an injury.
Beaudry has dual Canadian-American citizenship because he was born in Regina before moving to Florida as a child.
Also announced was the release of Blake, who played in eight games for the Elks last season. The Hamilton, Ontario native registered eight total tackles in 2021 and had his first career start in Week 2 against the Montreal Alouettes. Blake was drafted 68th overall in the 2019 CFL Draft by the Double E. Prior to starting his CFL career, Blake spent four seasons at McMaster University appearing in 36 games. ​
---
TRANSACTION
SIGNED
Michael Beaudry | NAT | QB | 6'5 | 248 LBS | 1997-07-13 (24) | Regina, SK | Idaho
RELEASED
Eric Blake | NAT | DB | 6'2 | 190 LBS | 1996-04-01 (26) | Hamilton, ON | McMaster