TRANSACTIONS | Elks trade Fletcher to Montreal for pick
Edmonton release Garcia and Holley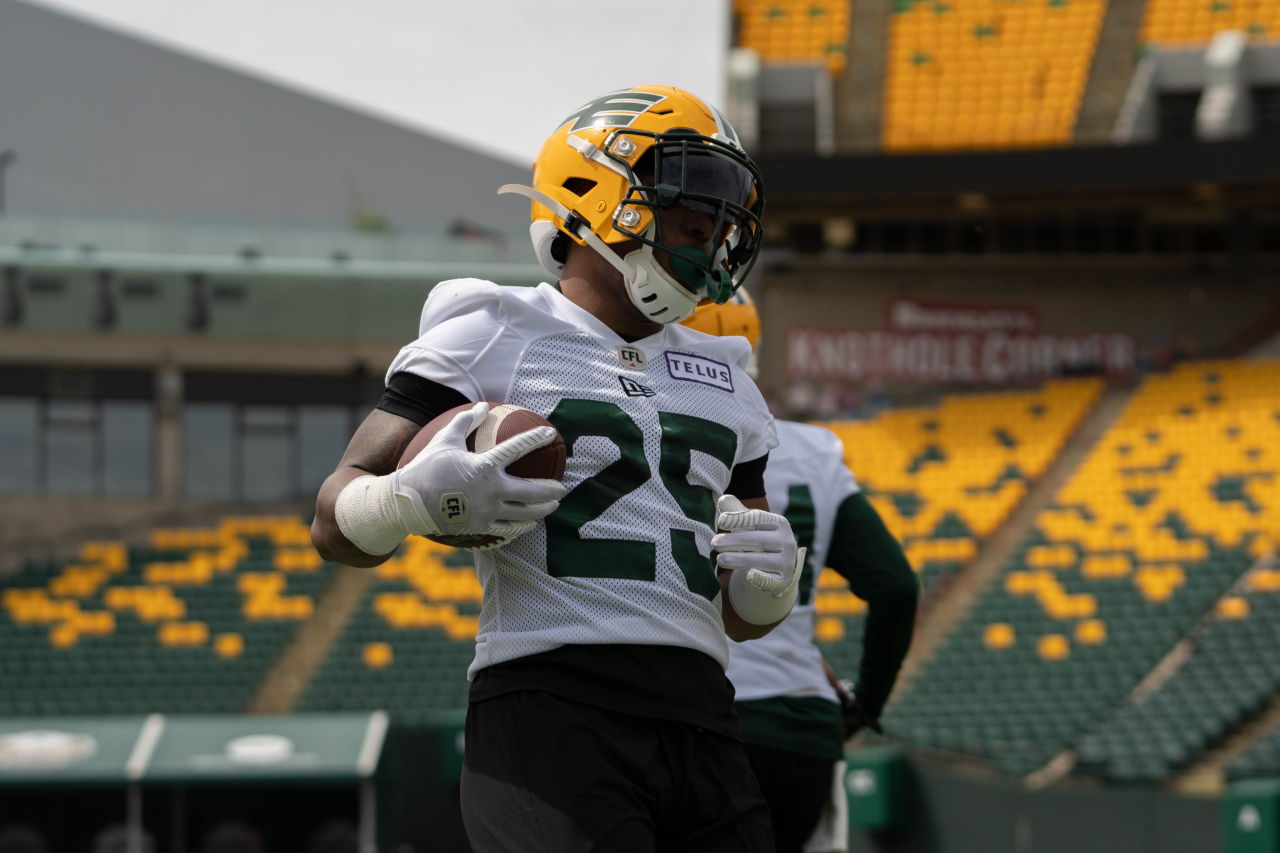 EDMONTON - The Edmonton Elks announced Tuesday the club has traded American Walter Fletcher (RB) to the Montreal Alouettes in exchange for Montreal's original 6th round pick in the 2023 CFL Draft.
Fletcher made his CFL debut with the Green and Gold last season, suiting up in 11 games, recording 302 yards on 67 carries and 22 receptions for 177 yards. The Columbia, MD native played his first game on August 14 versus Montreal and on Nov 5, he made his first CFL start at home against the Saskatchewan Roughriders.
The Ball State product was on the one-game injured list for the season opener in B.C. this past weekend.
Also announced was the release of Americans Antonio Garcia (OL) and Caleb Holley (WR).
Garcia played in both preseason games for the Elks and started at left tackle in Edmonton's opening season loss to the B.C. Lions.
Four-year CFL receiver Holley registered two catches for 66 yards and one touchdown in two preseason games for the Double E and was on the one-game injured list in Week 1.
Edmonton's home-opener is June 18 against the Saskatchewan Roughriders at The Brick Field at Commonwealth Stadium.
---
TRANSACTIONS
TRADED (To Edmonton):
6th round 2023 draft pick
TRADED (To Montreal):
Walter Fletcher | AMER | RB | 5'9 | 202 LBS | 1996-12-17 | Columbia, MD | Ball State
RELEASED
Antonio Garcia | AMER | OL | 6'7 | 305 LBS | 1993-12-10 | Houston, TX | Troy
Caleb Holley | AMER | WR | 6'4 | 200 LBS | 1990-12-26 | Anchorage, AK | East Central