TRANSACTIONS | Elks sign four players
Edmonton releases Powell and Sonnier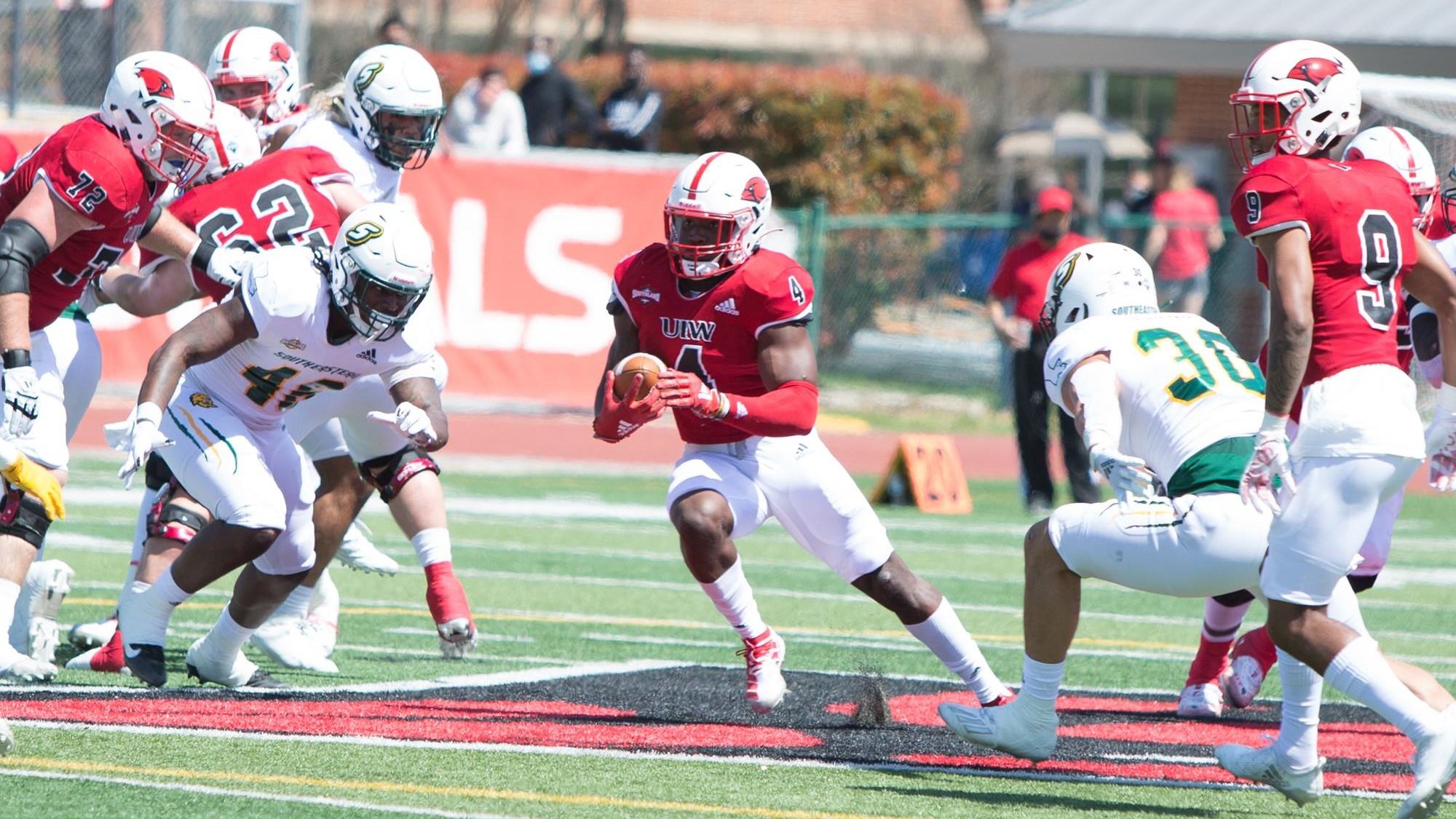 EDMONTON - The Edmonton Elks announced Thursday the signing of four players.
Dennis Bardwell (OL) played 37 games over five seasons of college football at Houston, lining up primarily at tackle. As a senior in 2020 he started six games at right tackle. The native Texan got his first taste of the CFL during a training camp stint with the Winnipeg Blue Bombers earlier this year.
Kevin Brown (RB) had a decorated season as a senior at the University of the Incarnate Word, where he was a Southland All-Conference first-team selection, 2020-21 STATS Perform FCS All-American honors and was named to the 2021 Spring AFCA FCS Coaches' All-America Team. The running back started all six games for the Cardinals in 2020 and rushed for 775 yards with five touchdowns, leading the nation with an average of 10.5 yards per carry, while also caught 21 passes for 205 yards and two touchdowns. He previously suited up for 12 games as a junior in 2019, after transferring from Highland Community College in Kansas. ​
Nih-Jer Jackson (WR), 26, previously spent time in training camp this spring with the Elks before being released on May 19 prior to Edmonton's first pre-season game. The American wide receiver played collegiately at Southeastern Louisiana in 2017 and 2018, totalling 36 receptions for 409 yards and two touchdowns in 21 games.
Donovan Olumba (DB) is a former member of the Dallas Cowboys who appeared in one game in the 2020 NFL season. He has also spent time with the Cleveland Browns and Los Angeles Rams. The 26-year-old defensive back record 21 tackles and seven pass deflections in his senior season at Portland State in 2017, after transferring from Alderson-Broaddus University, where he had played three seasons of NCAA Division 2 football. Olumba signed with the Blue Bombers in January, before being released in May.
In addition the Elks released Drew Powell (QB) and Malik Sonnier (DB). Powell signed on August 23 and did not see any game action, while Sonnier started five games for the Elks, recording 14 tackles.
The Elks return to action on Monday, September 5, when they take on the Calgary Stampeders at McMahon Stadium. Kickoff is set for 2:30 p.m. MDT.
---
TRANSACTIONS
SIGNED TO ACTIVE ROSTER
Kevin Brown | AMER | RB | 5'9 | 205 LBS | 1996-10-09 | Mount Pleasant, SC | Incarnate Word
SIGNED TO PRACTICE ROSTER
Dennis Bardwell | AMER | OL | 6'6 | 305 LBS | 1999-03-05 | Huffman, TX | Houston ​
Nih-Jer Jackson | AMER | WR | 6'3 | 190 LBS | 1996-07-16 | Stockton, CA | Southeastern Louisiana
Donovan Olumba | AMER | DB | 6'2 | 205 LBS | 1995-09-26 | Nashville, TN | Portland State
RELEASED
Drew Powell | AMER | QB | 6'2 | 220 LBS | 1995-02-11 | Upper Marlboro, MD | Livingstone
Malik Sonnier | AMER | DB | 6'2 | 205 LBS | 1997-12-26 | Houston, TX | Midwestern State