TRANSACTIONS | Elks sign defensive lineman Louis
Defensive lineman joins Edmonton after three seasons with B.C.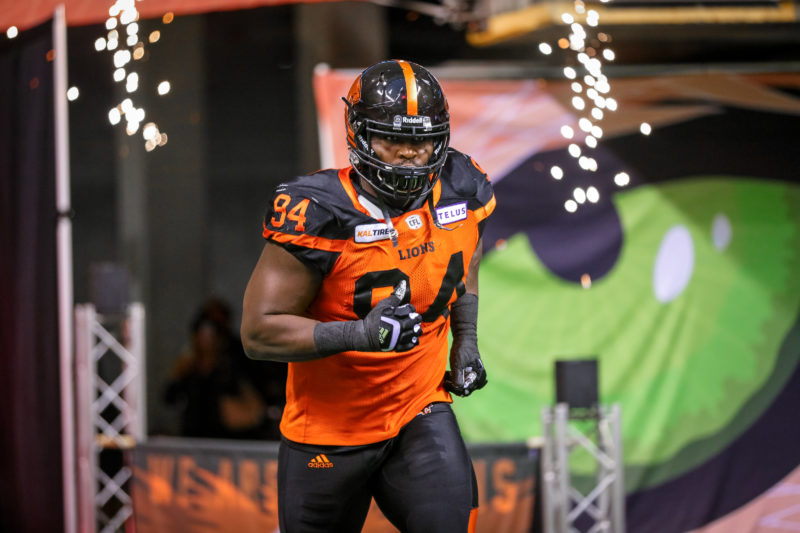 EDMONTON — The Edmonton Elks made a roster move Sunday, signing Claudell Louis (DL).
Louis spent time with the B.C. Lions as a player and most recently as a defensive assistant with the club in 2021. The Haiti native played two seasons (2018-2019) with the Lions, racking up 44 tackles, three sacks, one forced fumble and was the club's finalist for CFL Most Outstanding Rookie in 2018.
Louis played collegiately for Fresno State (2014-15), where he recorded 57 total tackles, 5.5 sacks, one fumble recovery and was a Honorable mention All-Mountain West selection in 2015.
A non-drafted free agent signing by the Buffalo Bills in 2016, the Bulldogs product was ​ then picked up by the Minnesota Vikings and suited up in pre-season action that same year.
Elks training camp continues today from 9 a.m. to 11:00 a.m. at The Brick Field at Commonwealth Stadium.
---
TRANSACTIONS
SIGNED:
Claudell Louis | AMER | DL | 6'5 | 293 LBS | 1990-10-27 | Haiti | Fresno State