TRANSACTIONS | Elks sign Andrews and Thomas
American RB earned All-Mountain West Honours at UNLV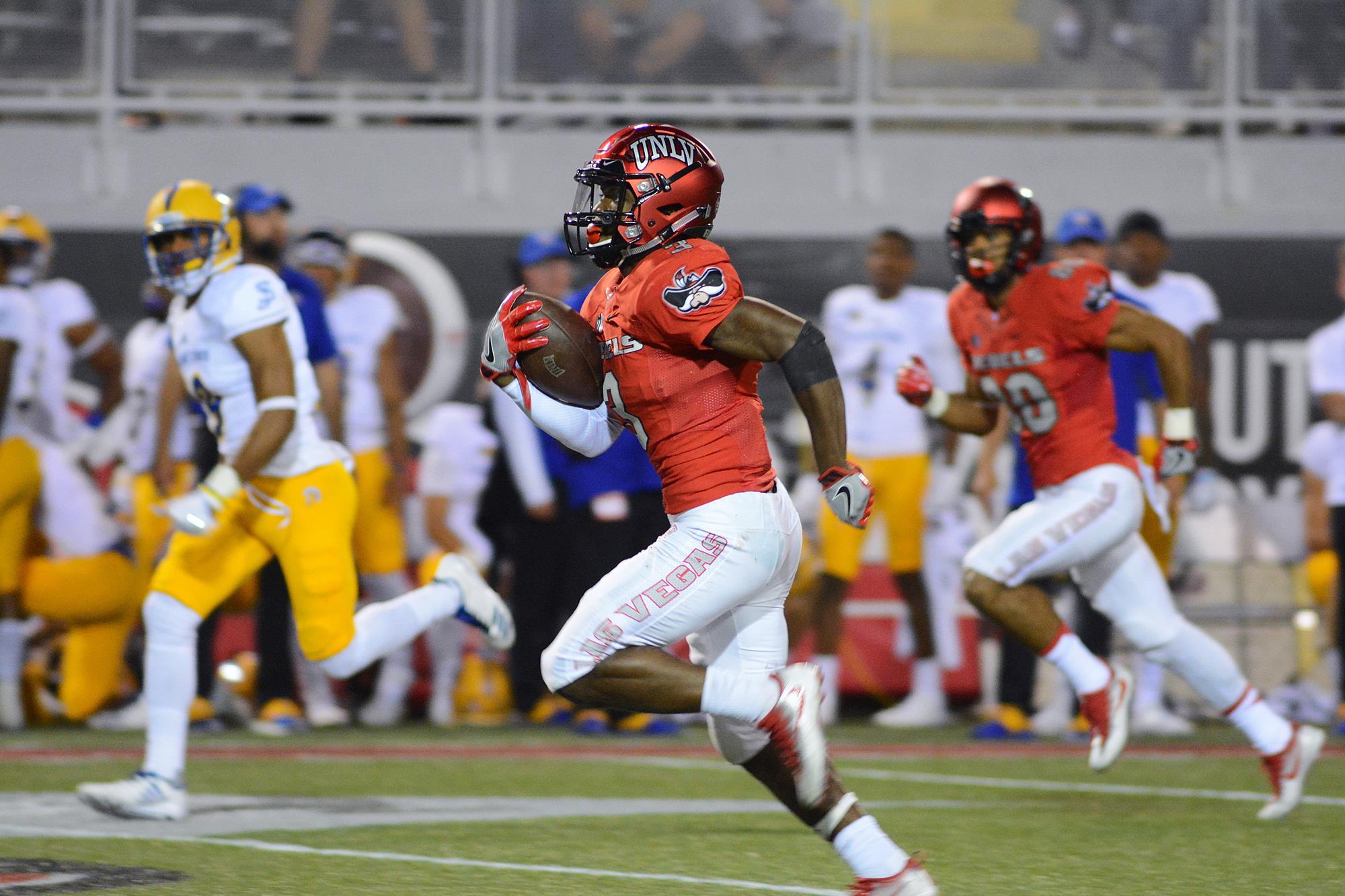 EDMONTON - The Edmonton Elks announced the addition of two players Tuesday, signing Americans Nick Andrews (DL) and Lexington Thomas (RB).
Thomas played collegiately at UNLV from 2015 to 2018, totalling 631 carries for 3,551 yards and 40 touchdowns in 46 games with the Rebels. In 2017, the Houston, TX., native was named to the All Mountain West First-Team after rushing for 1,336 yards and 17 touchdowns on 211 carries.
Thomas was previously signed by Edmonton in February of 2020.
The six-foot-four Andrews played his senior year at Bethel University (2022), registering 23 total tackles, one sack, one forced fumble and two fumble recoveries in 11 games. Prior to Bethel, he spent two seasons at Peru State College in Nebraska (2020-2021), where he had 31 tackles and 5.5 sacks in 10 games as a junior. ​
Andrews was the only NAIA player to play in the 2023 Tropical Bowl, a postseason College All-Star game held at the Camping World Stadium in Orlando, FL.
---
TRANSACTIONS
SIGNED