TRANSACTIONS | Elks add Leonard, bring back Rector
Green and Gold load up with talent on the defensive line

A.C. Leonard/Christian Rector | Photo Courtesy: CFL/Edmonton Elks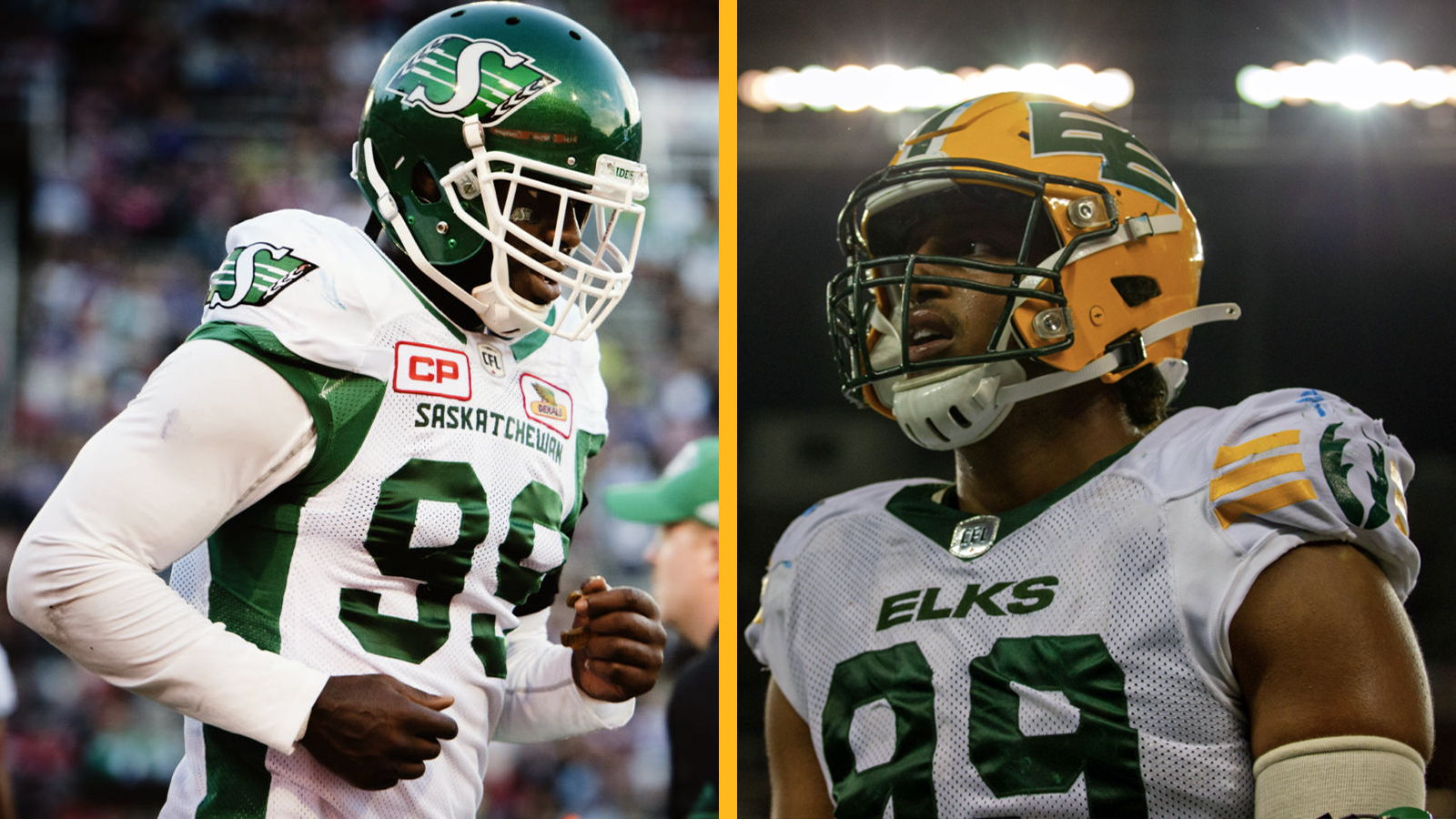 EDMONTON - The Edmonton Elks locked up a pair of American defensive linemen on Wednesday, signing A.C. Leonard and re-signing Christian Rector to a one-year contract extension.
Leonard joins the Elks after spending the last three seasons with the Saskatchewan Roughriders. The University of Florida product had 33 tackles, three sacks and a forced fumble in 13 games in 2022.
The 31-year-old has spent seven seasons in the CFL, beginning his CFL career with the B.C. Lions in 2015 before going to Saskatchewan where he played for Elks head coach and general manager Chris Jones in 2016 and 2017. Leonard was an East Division All-Star with the Ottawa RedBlacks in 2018.
In 97 career CFL games, Leonard has 234 tackles, 39 sacks, an interception and six forced fumbles.
"A.C. is a dynamic player and who's an elite pass rusher," Geroy Simon, Elks assistant general manager, says. "We're elated to have the opportunity to bring him to the Green and Gold and reunite him with Coach Jones."
Rector. 25, returns for a third season with the Elks, following a standout NCAA career at USC where he served as team captain as a senior in 2019.
The California native played eight games in 2022, recording 13 defensive tackles and ranking third on the Elks with three sacks.
In 19 career CFL games, Rector has 23 defensive tackles, two tackles on special teams, seven sacks and a pair of forced fumbles.
"Christian made great strides last season," says Simon. "When healthy he showed great ability to get to the quarterback. We look forward to his continued development"
The Elks open their 2023 regular season schedule on June 11 at Commonwealth Stadium against the Saskatchewan Roughriders.
---
TRANSACTIONS
SIGNED