TRANSACTION | Elks extend hometown offensive lineman Korte
U of A product signs with Green and Gold through 2026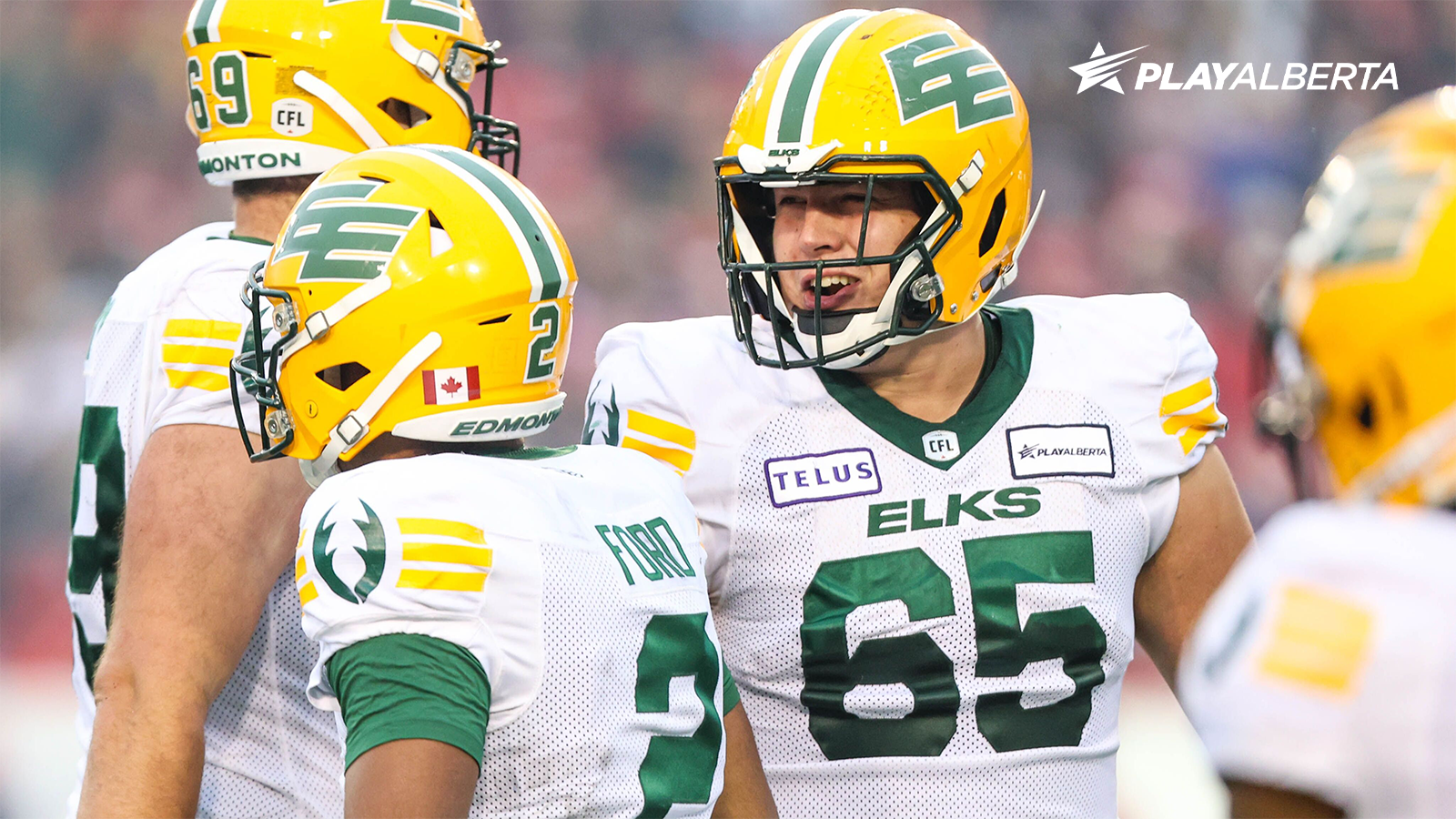 EDMONTON – Mark Korte has signed a three-year contract extension with the Edmonton Elks.
The deal announced Tuesday afternoon keeps the offensive lineman in Edmonton through the 2026 season.
A native of Spruce Grove, Korte has played in 30 games for Edmonton since signing as a free-agent in the 2022 offseason. He earned unanimous selection as the Elks Most Outstanding Offensive Lineman last season.
"Mark is the ultimate pro, ultimate leader and ultimate teammate," says Geroy Simon, Elks assistant general manager. "He's been a great addition to the club on the field and in the community. We are happy to keep him home for the next three years."
The University of Alberta product began his CFL career with the Ottawa Redblacks after being drafted fourth overall in 2018. He suited up for 48 games with the Redblacks from 2018 to 2021.
"We've been building something truly special here in Edmonton," Korte says. "I'm excited to remain here and see this team take the next steps forward to our vision."
The Elks return to action on Friday, when they take on the Saskatchewan Roughriders at Mosaic Stadium at 7:30 p.m. MT.
---
TRANSACTIONS
EXTENDED ​
---
CAMPUS CLASH GAME
Be there for Friday Night Football, when the Edmonton Elks battle the BC Lions on Sept. 22 at Commonwealth Stadium with kickoff scheduled for 7:30 p.m. Being part of the action has never been more affordable, with tickets starting at just $15. Click here to get your tickets now and be part of the tradition.
Elks Football…Our Team. Our City.