Saulsberry wins Elks Fan Favourite Award
Brown, Grymes and Litre also winners in inaugural awards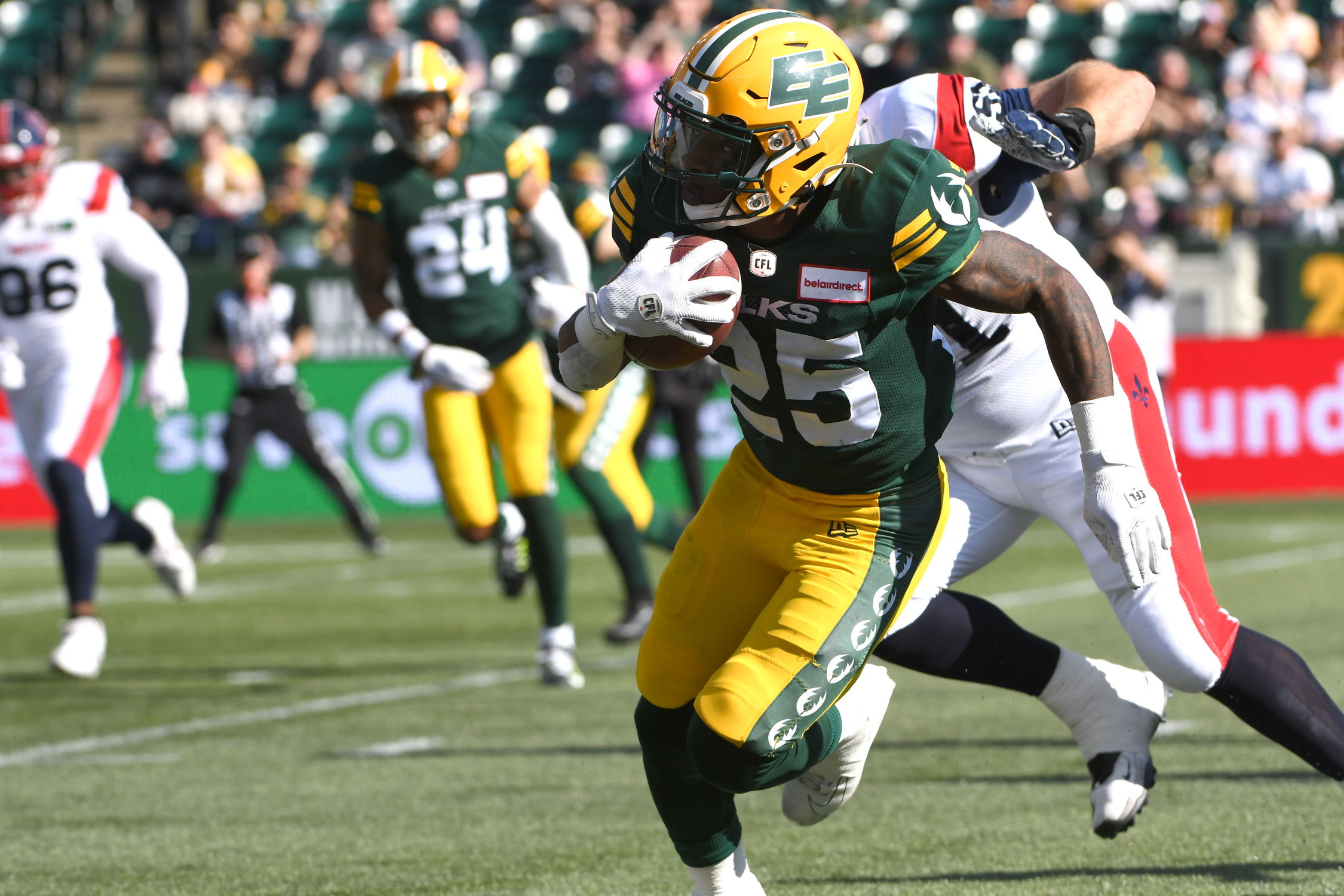 EDMONTON — Edmonton Elks fans are paying heartfelt tribute to Christian Saulsberry.
The late running back was announced Tuesday as winner of the Fan Favourite category in the 2022 Elks Fan Awards, following results from the final round of voting.
Saulsberry made his Elks regular season debut in August and quickly established himself as a force to be reckoned with on returns.
The five-foot-eight dynamo electrified fans over the last half of the 2022 CFL season, totalling 635 yards on kickoff returns, 235 yards on punt returns, and 78 yards on missed field goal returns in eight games with the Green and Gold.
He had the 2022 CFL season single-game high for kick return yards (175, at the Winnipeg Blue Bombers on Oct. 8) and the highest punt return average (12.4 yards) of any Edmonton player with at least 15 punt returns over the last 25 years.
Saulsberry tragically died on Dec. 17 at age 25 in Memphis, Tenn. There has been an outpouring of support for his family and friends from Edmonton fans.
Hundreds participated in the inaugural edition of the Elks Fan Awards. Voting took place weekly on GoElks.com throughout December and the first week of January.
Other winners included running back Kevin Brown in the Play of the Year category. defensive back Aaron Grymes in the Social Media Star category and running back Ante Litre in the Unsung Hero category.
The full list of winners is available here.