Rick LeLacheur returns as Edmonton Elks Interim President and CEO
LeLacheur and EE Football Club Board of Directors Chair Tom Richards to address media at Commonwealth Stadium at 11 a.m. MT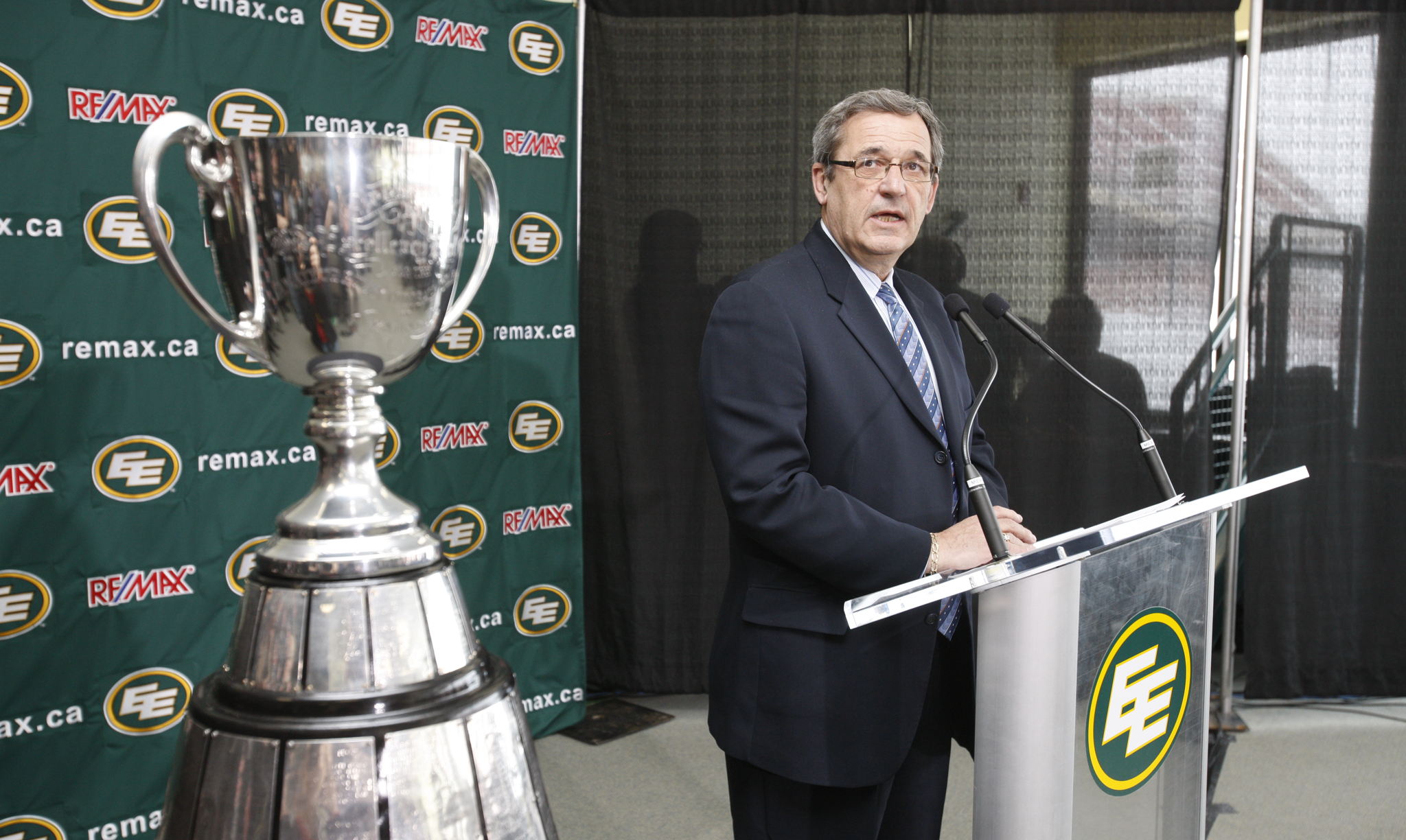 EDMONTON – Rick LeLacheur is returning to the Green and Gold.
The Edmonton Elks announced Tuesday that LeLacheur, who previously enjoyed a decade of success as the Club's President and CEO from 2002 to 2011, is returning to the Double E to serve as Interim President and CEO effective immediately.
A two-time Grey Cup champion with Edmonton, LeLacheur rejoins the Club after most recently serving as President of the B.C. Lions from 2018 to 2022. He will guide the EE until a new President and CEO is named on a permanent basis before the end of 2023.
"Over the years I've been rewarded with great memories and friendships from my time working in the CFL, including during my decade as President and CEO in Edmonton. I was humbled when I was approached with this opportunity, as it's a chance for me to repay in some small way everything the Green and Gold has given me over the years," said LeLacheur.
"My wife Joan and I are excited to rejoin the EE family and play a part in positioning the Club for future success." ​
An Edmonton native, LeLacheur's lengthy business and sports resume have made him one of the most respected voices in the Canadian Football League over the last two decades. During his first tenure with the Green and Gold, LeLacheur helped lead the Club to Grey Cup championships in 2003 and 2005, as well as hosting a pair of highly successful Grey Cup Festivals in 2002 and 2010. His duties also included serving as an alternate on the CFL Board of Governors as well as chairman of the CFL's Audit Committee and a member of the league's Executive Committee.
Before his first tenure as EE President and CEO, LeLacheur helped enhance the Edmonton community through his work as President and CEO of Economic Development Edmonton (1992-98) and president of the organizing committee for the 2001 World Championships in Athletics hosted at Commonwealth Stadium.
"As we began the process of searching for an interim President and CEO, Rick's name was at the top of our list. His tremendous passion for the Club, proven track record, and the respect he holds from his peers across the CFL made him the perfect candidate. He's the right person to lead our staff during this pivotal period in the Club's history," said EE Football Club Board of Directors Chair Tom Richards.
---
PRESS CONFERENCE DETAILS
WHO:

Rick LeLacheur, Edmonton Elks Interim President and CEO
Tom Richards, EE Football Club Board of Directors Chair

WHERE:

Bryan Hall Media Centre (Commonwealth Stadium)

Parking available in lot B
Enter through the gate 2 pass gate starting at 10:30 a.m.

WHEN:

Tuesday, August 22 at 11 a.m.