Re-envisioned Elks Annual Dinner set for September 26
On-field event will bring together the football community at The Brick Field at Commonwealth Stadium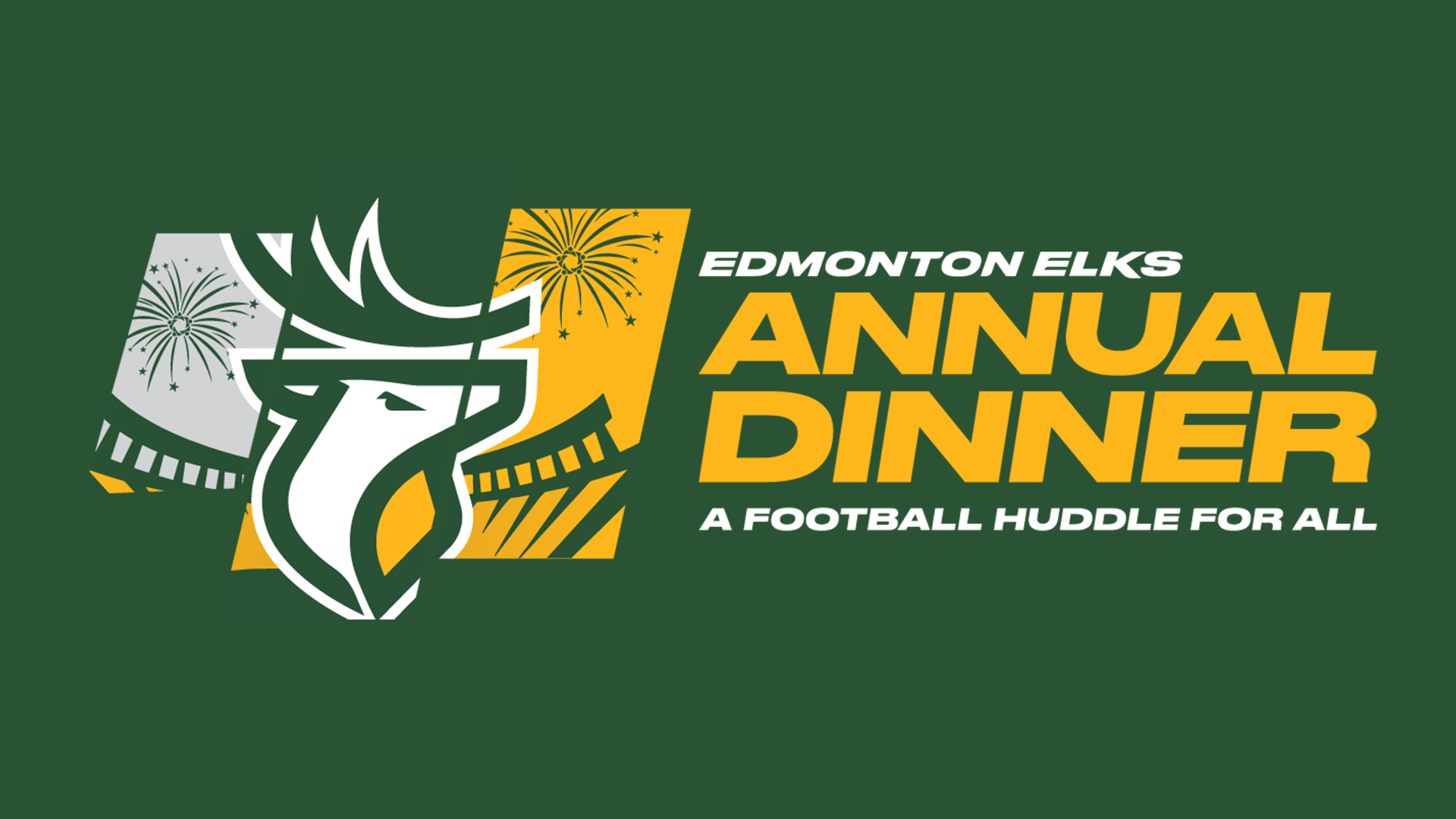 EDMONTON – A staple on Edmonton's sports calendar is back with a new look.
After a two-year hiatus, the Edmonton Elks Annual Dinner returns Monday, September 26 and this time it'll be on the turf at The Brick Field at Commonwealth Stadium.
While the event will still feature staples of previous annual dinners, including the opportunity to share a meal with Elks players and staff, the Double E are looking to include even more people in a football huddle for all.
The evening will feature a celebration of the next generation of homegrown football stars with an amateur football awards program. The Double E are also proud to welcome back the Club's 2022 Wall of Honour inductees Jim Germany, Joe Hollimon, and Ed Jones, who will once again be acknowledged for their outstanding careers.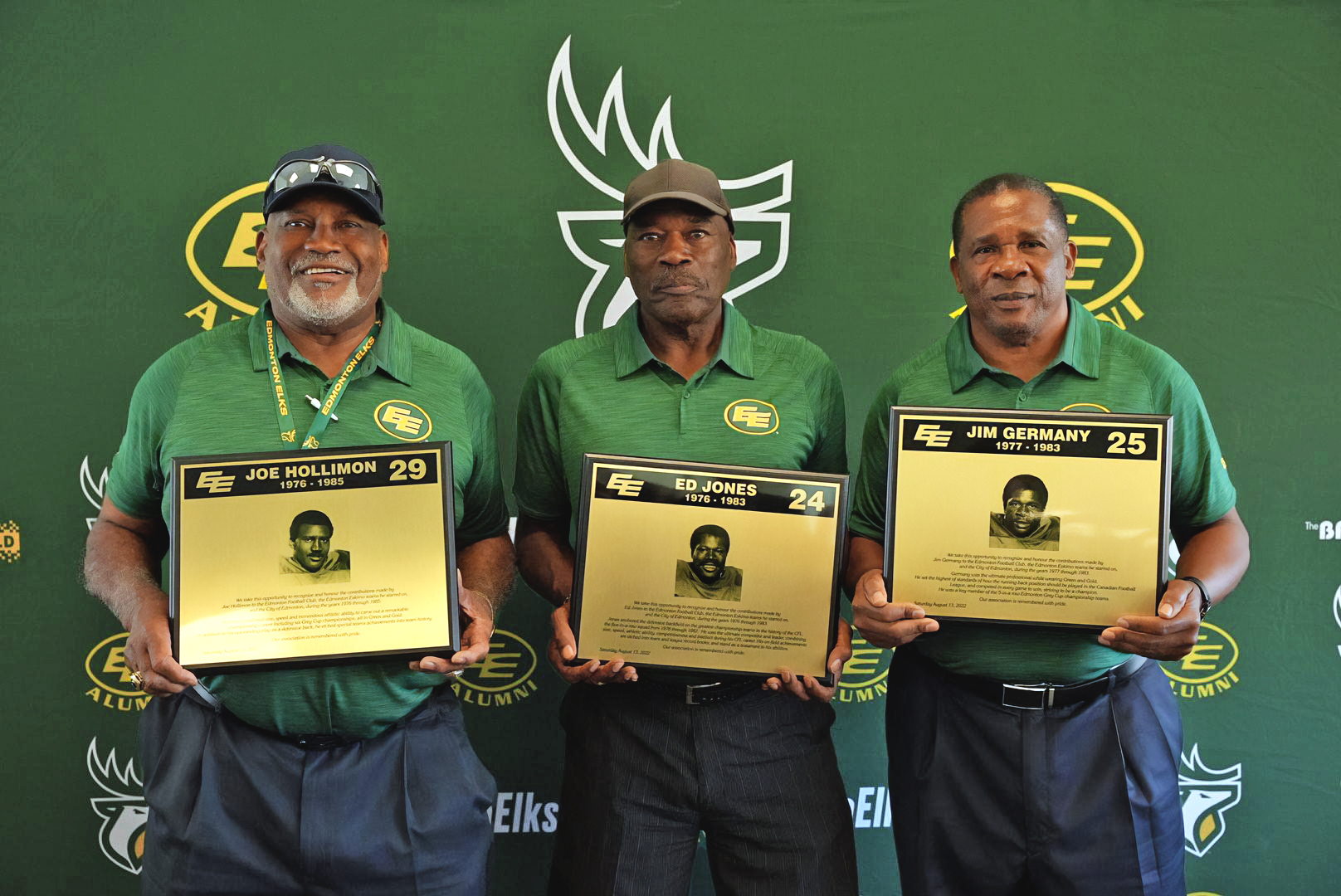 "Using the biggest stadium in Canada as our backdrop, we're excited to bring together our fans, partners, and the broader football community to experience the magic of being on the turf at Commonwealth Stadium," said Elks President and CEO Victor Cui.
"This event will be special for our Club, as we look to showcase our great game and how it can bring together our community. We're excited to welcome back our 2022 Wall of Honour inductees to give them another moment of recognition for their outstanding careers with the Green and Gold."
In addition to the evening's amateur football awards program and the Wall of Honour programming, attendees will be treated to entertainment throughout the night, and the chance to challenge players in skills and drills competitions.
Tickets are now on sale (click here to purchase), with two price points available to the general public.
Premium tickets: $350 (+fees and GST)

Preferred seating
An Elks player and/or coach seated at their table

General tickets: $250 (+fees and GST)