Elks Tracks March 2023
Elks load up for 2023 with big signings in free agency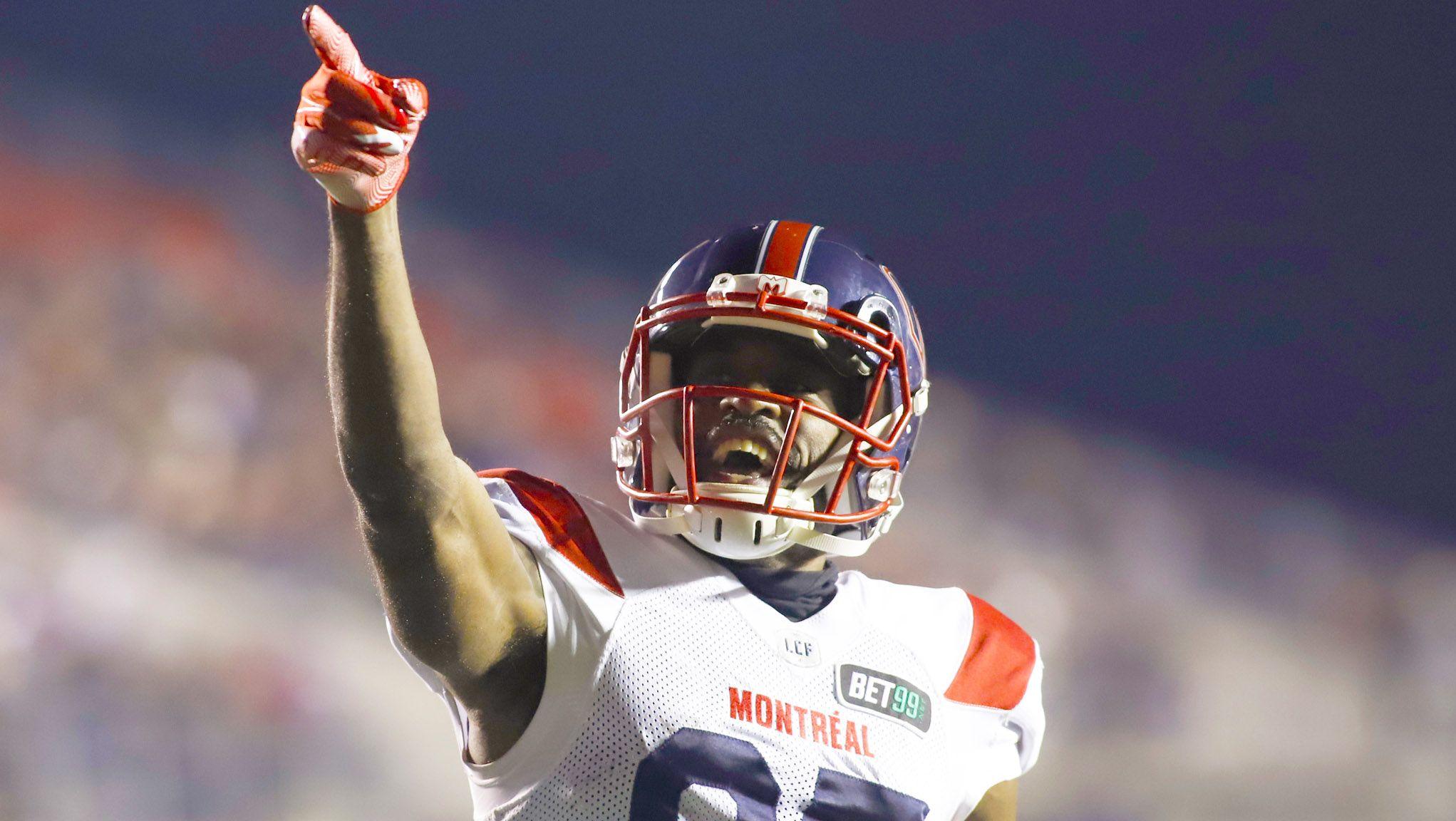 The 2023 CFL season is now just over three months away, and the Elks have been busy assembling their roster, making a number of free-agent signings, including the 2022 East Division Most Outstanding Player Eugene Lewis. The work continues at the upcoming CFL Draft Combine, which is coming to Edmonton for the first time at the end of March, when the Elks can get an up-and-close at personal look at their top draft targets.
---
Plot lines
Double E load up at receiver, signing Steven Dunbar Jr., Eugene Lewis and Kyran Moore.
CFL National Combine coming to Edmonton for the first time.
Elks add Indoor Football League Championship MVP JaQuan Artis and former NFL wide receiver Sammie Coates Jr..
Green and Gold reminisce about 1981 exhibition basketball game at Northlands Coliseum against the Super Bowl Champions Oakland Raiders.
---
The month ahead
Mar 22-26: CFL Combine presented by New Era
Elks in the Community
Mar. 4: Strathcona County Wolverines Winter Camp #2
Mar. 11: Sherwood Park Rams Winter Workout #1
Mar. 14 & 16: Telus EndBullying Presentations Wild Rose School division 
Mar. 14: Horizons Student Leadership Conference - Breakout Room Leader
Mar. 18 & 25: Leduc Cats Winter Camp #1 & #2
For all Elks community inquiries contact Ryan Bird at ([email protected])
---
February Moves
DATE

TRANSACTION

ARTICLE

Feb. 27

American linebacker JaQuan Artis signed

American wide receiver Nih-Jer Jackson released

Rights to linebacker Woodly Appolon acquired from OTT

2nd round pick in 2023 traded to OTT

ELKS SIGN IFL STANDOUT ARTIS (LB)

Feb. 21

American wide receiver Dionte Sykes signed

Feb. 17

National defensive back Hakeem Johnson signed

Feb. 16

American linebacker Tobi Antigha signed

National kicker Michael Domagala signed

American quarterback Felix Harper signed

Feb. 15 

2nd round pick in 2024 acquired from MTL

National offensive lineman Jesse Gibbon traded to MTL

American wide receiver Sammie Coates Jr. signed

ELKS ACQUIRE 2024 PICK FROM ALOUETTES

Feb. 14

American linebacker Kevin Francis signed

American wide receiver Steven Dunbar Jr. signed

National offensive lineman Josiah St. John signed

American wide receiver Eugene Lewis signed

American wide receiver Kyran Moore signed

Feb. 13

American quarterback Vincent Testaverde Jr. signed

National running back Ante Litre released

National defensive lineman Malik Tyne released

ELKS SIGN QB VINCENT TESTAVERDE JR. ​ 

Feb. 1

American defensive lineman A.C. Leonard signed

American defensive lineman Christian Rector signed