Elks Tracks May 2023
Elks ready for draft and opening of camp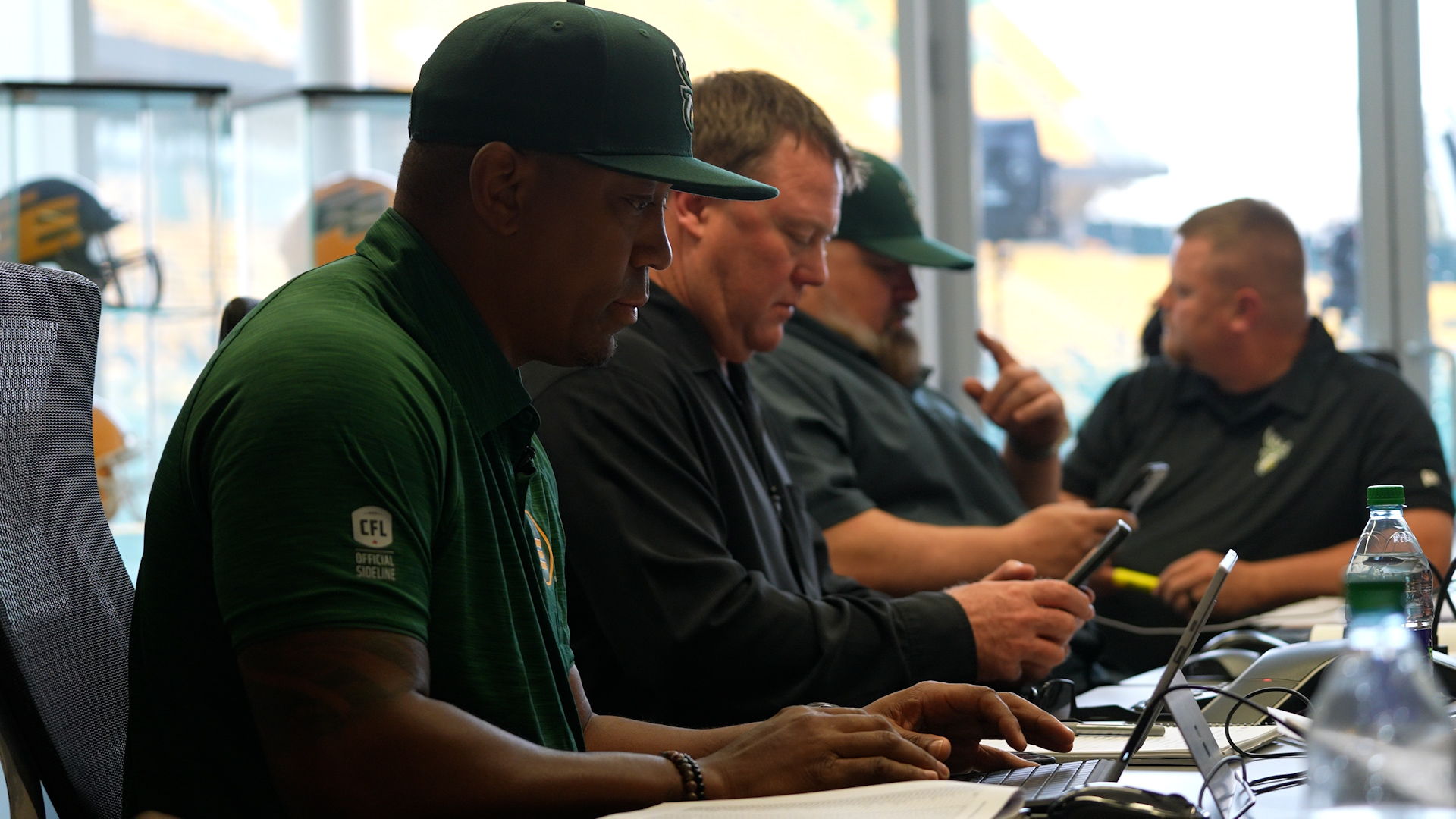 The wait is over. After months of intense scouting and research, the hard work of Elks general manager work will pay off on May 2, with two selections in the CFL Global Draft and nine selections CFL Canadian Draft, beginning with No. 2 overall.
From there, it's full-steam ahead to the 2023 CFL season, as rookie camp opens on May 10, followed by main camp on May 14 at Commonwealth Stadium. The battle for roster spots will continue through the end of the month, when the Elks play a pair of pre-season games, in Calgary against the Stampeders on May 22 and at home to the Winnipeg Blue Bombes on May 27.
---
Plot lines
---
The month ahead
Elks in the Community:
For all Elks community inquiries contact Ryan Bird at ([email protected])
---
April Moves
DATE

TRANSACTION

ARTICLE

Apr. 26

American defensive back Dwayne Thompson II signed.

Apr. 20

National linebacker Woodly Appolon signed.

American punter Noah Gettman signed.

Apr. 18

American linebacker Joshua Adewumi signed.

American offensive lineman Erick Browne signed.

Apr. 17

American defensive back Marcus Lewis signed.

American quarterback Felix Harper released.

Apr. 12

American defensive back Kalen Hicks signed.

Apr. 3

American quarterback Jarret Doege signed.

American offensive lineman Ye'Majesty Sanders signed.
---
THE COUNTDOWN TO KICKOFF IS ON
The 2023 CFL season is rapidly approaching. Be there Sunday, June 11 at Commonwealth Stadium when the Edmonton Elks open the season against the Saskatchewan Roughriders. It's the start of a summer full of family, fun and football. Being part of the action has never been more affordable, with tickets starting at just $15. Click here to get your tickets to the Home Opener and be part of the tradition.
Elks Football...Our Team. Our City.