Elks to celebrate the life of Christian Saulsberry
Late running back will be honoured at Sunday's Home Opener vs. Saskatchewan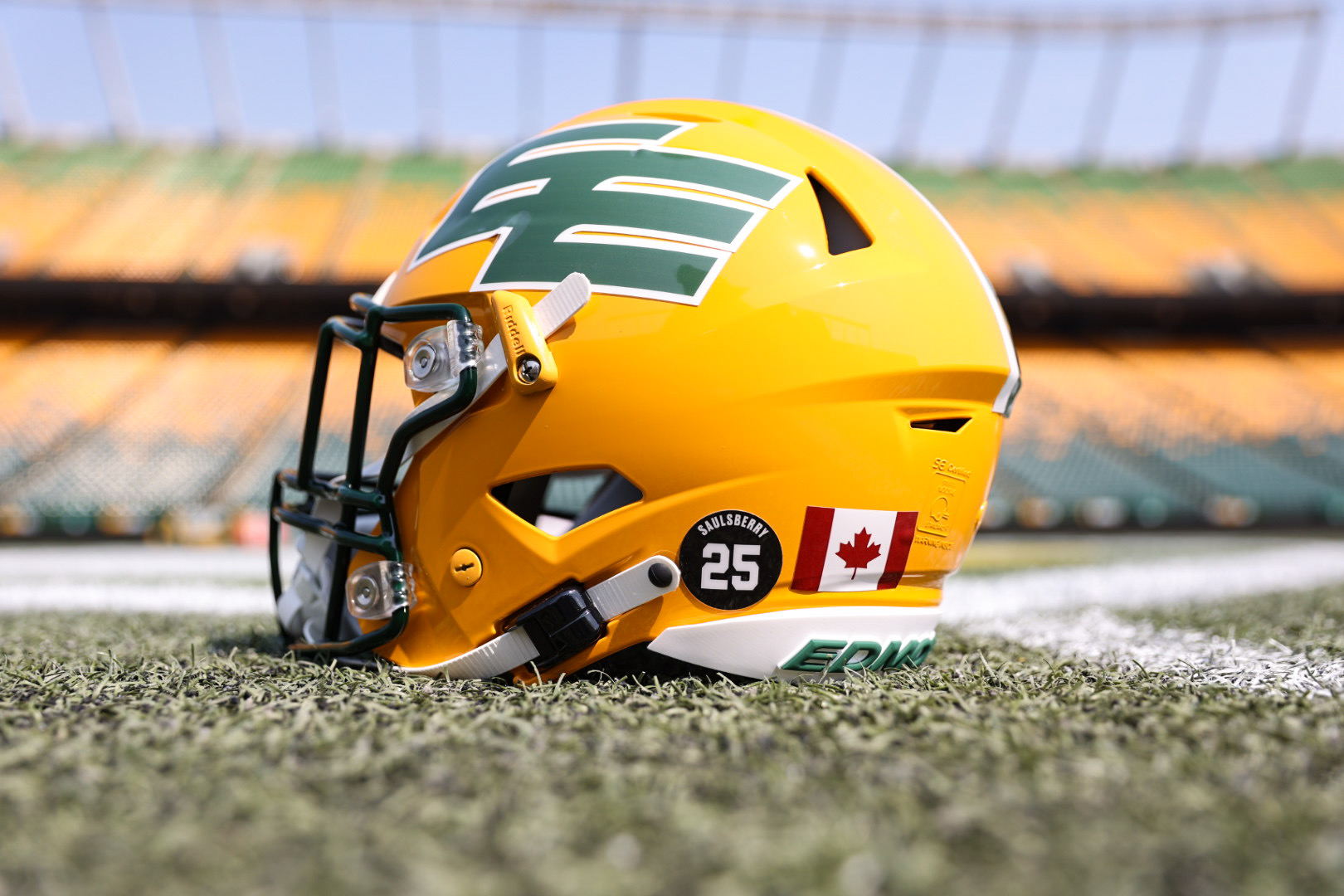 EDMONTON – The Edmonton Elks will celebrate the life of Christian Saulsberry during the team's 2023 home opener against the Saskatchewan Roughriders at Commonwealth Stadium on Sunday.
Both endzones will feature '25' painted on the turf, in honour of the number worn by the late Elks running back.
Saulsberry's roommate and close friend, Edmonton running back Kevin Brown will carry a 'Saulsberry 25' flag out to midfield and there will be a moment of silence. Tribute videos will be shown in stadium featuring Saulsberry highlights, and his Green and Gold teammates sharing memories of the return specialist.
Elks players on the active roster will have 'Saulsberry 25' decals on their helmets, while practice roster players will be wearing 'Saulsberry 25' shirts. All Elks staff will wear 'Saulsberry 25' pins.
The game will be attended by Saulsberry's family, including mother Melissa Smith, father Vince Smith, sister Caitlyn Smith and grandmother Erma Saulsberry.
Saulsberry played eight games with the Elks in 2022, totalling 635 yards on kickoff returns, 235 yards on punt returns, and 78 yards on missed field goal returns. He had the 2022 CFL season single-game high for kick return yards (175, at the Winnipeg Blue Bombers on Oct. 8) and the highest punt return average (12.4 yards) of any Edmonton player with at least 15 punt returns over the last 25 years.
Saulsberry tragically died on Dec. 17, 2022 at age 25 in Memphis, Tenn.
---