Elks Select Brodrique Second Overall in CFL Draft
Montreal Carabins linebacker is a two-time RSEQ All-Star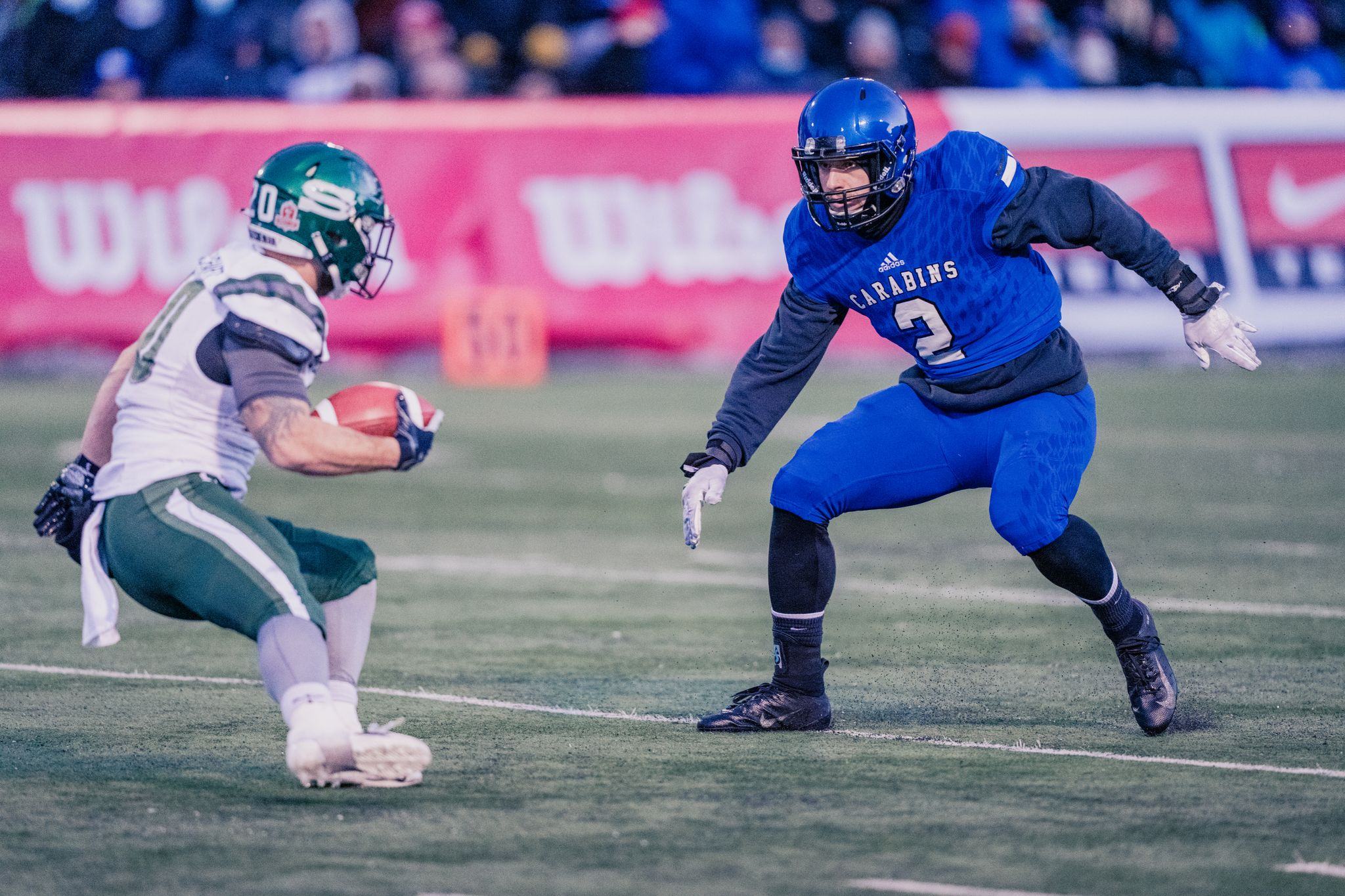 EDMONTON - The Edmonton Elks selected University of Montreal linebacker Michael Brodrique with the second overall pick in the 2023 CFL Draft on Tuesday.
A two-time RSEQ All-Star and 2021 U SPORTS second-team All-Canadian, Brodrique has 68.5 total tackles (62 solo), 9.5 sacks, a forced fumble, two fumble recoveries and interception and a pass breakup in 22 career games with Carabins.
"Michael is an excellent linebacker with the tenacity and athletic markers we search for," said Elks assistant general manager Geroy Simon. "He has a high football IQ and can be a versatile player for this organization."
Brodrique had a strong showing at the CFL Combine in March when he was named a coaches' pick for his performance on the final day of the Combine.
The Elks hold a total of nine picks in the 2023 CFL Draft.
---
DRAFTED:
Round 1 | 2nd overall

Michael Brodrique | LB | NAT | 6'3 | 216 LBS | Sainte-Marthe-Sur-Le-Lac, QC | Montreal 
---
THE COUNTDOWN TO KICKOFF IS ON
The 2023 CFL season is rapidly approaching. Be there Sunday, June 11 at Commonwealth Stadium when the Edmonton Elks open the season against the Saskatchewan Roughriders. It's the start of a summer full of family, fun and football. Being part of the action has never been more affordable, with tickets starting at just $15. Click here to get your tickets to the Home Opener and be part of the tradition.
Elks Football...Our Team. Our City.