Elks partner with My Radio 580 AM, Hockey Night in Canada talent on first Punjabi football broadcast
July 29th Edmonton Elks vs. B.C. Lions game to be broadcast live in Punjabi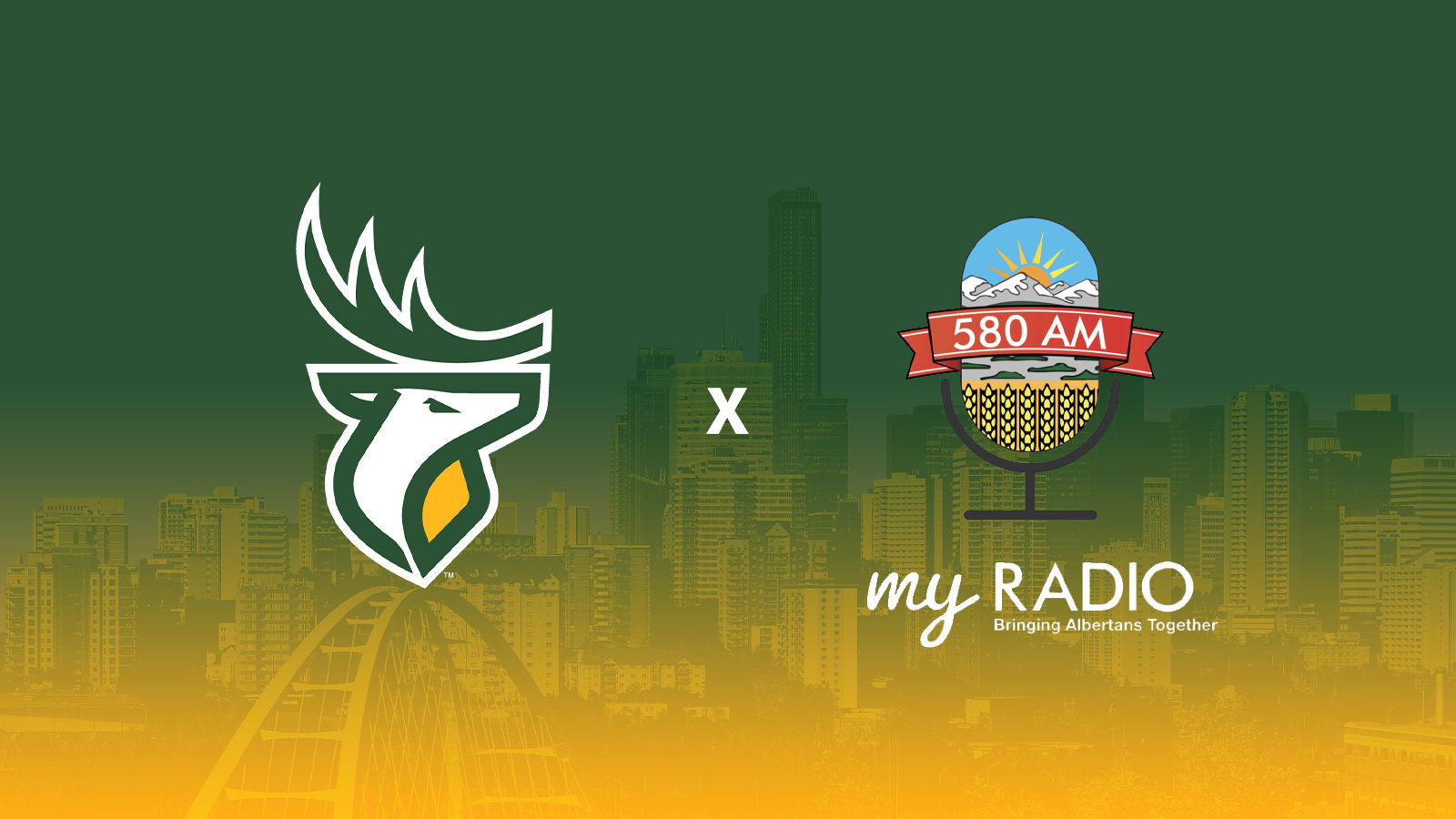 EDMONTON – The Edmonton Elks are once again making broadcast history, as the team's July 29th game against the British Columbia Lions will be the first professional football game broadcast in Punjabi.
The Elks announced a partnership with Edmonton radio station My Radio 580 AM on Tuesday, as the pair will bring Canadian football to fans on Alberta's largest ranged ethnic radio station this Saturday.
With a Punjabi community of nearly 1-million in Canada, and over 125,000 in Alberta, showcasing the game to the community in their own language is another example of the Elks reaching out to new fans.
"We're once again excited to be making history, this time with the first professional football game broadcast in Punjabi," said Elks president and CEO Victor Cui. "July 29th will be another example of how we're working as a Club to make football a welcoming place for all fans, including through the comfort of hearing the game in their first language."
"We couldn't think of a better matchup for our Punjabi broadcast, as we hope the broadcast is also enjoyed by the large Punjabi community in B.C."
The broadcast will bring football in Punjabi to fans across Alberta with My Radio 580 AM's extensive coverage across the province, as well as fans across the country through My Radio's online player.
"It's been more than a century since the first baseball game was broadcast over the radio, and we look forward to making our own radio history this week," said Gursharan Buttar, General Manager of My Radio 580 AM.
"My Radio 580 AM's partnership with the Elks brings together football fans from different communities, providing them access to their favourite teams and players and will bring the stadium to them through our live coverage."
Edmonton's Punjabi broadcast will be the second history-making broadcast in as many years for the Club. Last season, the Elks partnered with Windspeaker Media on the first Indigenous language broadcast in CFL history. when they faced Winnipeg Blue Bombers on July 22, 2022.
Calling the Elks-Lions game will be veteran Punjabi sports broadcasters Harpreet Pandher and Taqdeer Thindal.
Pandher has been a commentator on Hockey Night in Canada Punjabi since 2014, while Taqdeer Thindal has been part of the HNIC Punjabi crew since 2015.
"I'm very excited to be calling a CFL game in Punjabi – the first in pro football history." said Pandher. "Much like the Elks' Cree broadcast last year, this one will be successful and I know Punjabis will embrace it. We've had around a dozen South Asian players play in the CFL, and this broadcast is a great way to draw new fans in and grow the game with the community."
"I'm honoured and humbled to be a part of the first CFL broadcast in Punjabi. This will be a historic moment for Canada connecting a game that is a part of Canadian roots with a growing South Asian community that is so passionate about Canadian sports," said Thindal. "For me personally, growing up in greater Vancouver and watching the CFL throughout my childhood, this is a special day that I will forever cherish."
---
BROADCASTER BIOS
Harpreet Pandher

Born in Vancouver and raised in New Westminster, B.C.
Grew up watching and playing sports and has a passion for Punjabi culture.
Watched his first CFL game (Edmonton at B.C.) in 1986.
Father was a long time B.C. Lions season ticket holder. 
Has been with Hockey Night in Canada Punjabi since 2014, primarily serving as colour commentator. 
Previous experience as play-by-play/analyst with the American Hockey League's Abbotsford Canucks.

Taqdeer Thindal

Born and raised in North Delta, B.C.
First CFL game was in 1999 (Calgary at B.C.).
Joined Hockey Night in Canada Punjabi as an analyst and colour commentator in 2015.
When Taqdeer is not talking hockey, he is busy selling real estate in the lower mainland as a licensed realtor, at the local Gurudwara, or enjoying a round of golf.