Elks partner with Golden Bears for doubleheader October 15
Elks, Bears games highlight salute to amateur football at The Brick Field at Commonwealth Stadium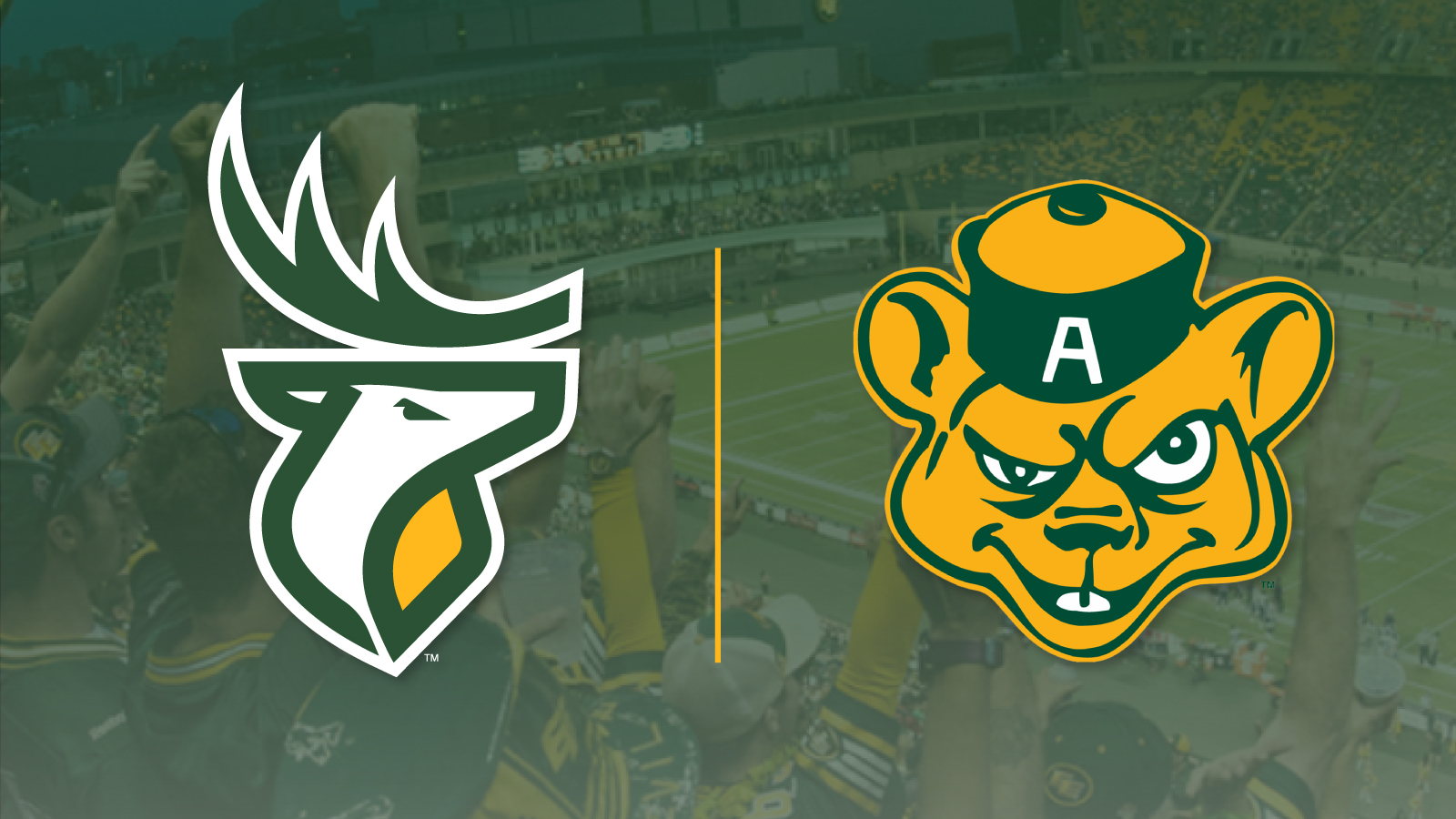 EDMONTON — For the first time ever, Edmonton football fans will have a chance to see double the Green and Gold at The Brick Field at Commonwealth Stadium.
As part of the Edmonton Elks' ongoing commitment to showcasing amateur football, the club is proud to announce a partnership with the University of Alberta Golden Bears that will bring the Bears to The Brick Field for their Canada West conference home game on October 15.
Alberta will take the gridiron at 12:00 p.m. MT, preceding the Elks game against the Toronto Argonauts at 5:00 p.m. MT. It marks the first time Edmonton's Green and Gold squads will play a doubleheader and the first time since 1999 that the Golden Bears will play at The Brick Field at Commonwealth Stadium.
The Bears also played regular season games at the home of the Double E in 1998, 1994, and 1988, along with national playoff games in 1980 and 1981.
---
PHOTO OP & MEDIA AVAILABILITY
WHO:

Victor Cui | Elks President and CEO
Mark Korte | Elks OL and Golden Bears alum
Ian Reade | U of A Director of Athletics
Chris Morris | Golden Bears Head Coach and Double E alum
Rodeem Brown | Golden Bears OL
Rowan Ley | U of A Students' Union President

WHAT: Photo op and media availability
WHERE: Level 2 Meeting Rooms | The Brick Field at Commonwealth Stadium

Please meet at the Elks Team Store inside the Commonwealth Community Recreation Centre. The photo op will be outdoors on the meeting room balcony, followed by one-on-one and scrum opportunities inside.

WHEN: 1:00 p.m. MT on Tuesday, February 15
---
The two games will serve as the centrepieces for the Elks' salute to amateur football on what promises to be a memorable fall day. Full details on events surrounding the games, along with ticket information for both games, will be released at a later date.
"As a proud U of A grad and former Students' Union executive, this partnership is special to me. We're thrilled to host the Golden Bears and provide their players with a first-class experience at The Brick Field at Commonwealth Stadium on what promises to be a great fall day of football, " said Elks President and CEO Victor Cui, who remains connected to the U of A as a volunteer with the University's ThresholdImpact Venture Mentoring Service.
"Football is for everyone and we're so happy to be working with the Golden Bears and our other amateur football partners to bring our passion for the gridiron to the next generation of fans."
The game will be a homecoming for Golden Bears head coach Chris Morris. The three-time Grey Cup champion played with the Double E from 1992 to 2005 and is a 2008 Wall of Honour inductee. Since 2013, Morris has been helping craft the next generation of CFL talent and community leaders at Alberta.
"Having spent 13 years playing in that stadium, I know how important it will be for our players to experience something similar this fall," said Morris.
"This gesture is yet another example of the Elks' tremendous support of not just Golden Bears Football, but their overall commitment to all levels of amateur football in the Edmonton area."
"In addition to this game, the Elks support through 50/50 money allows our young men to train at a high level throughout their university years, while also allowing them to earn a university degree, and chase their dreams of becoming professional football players."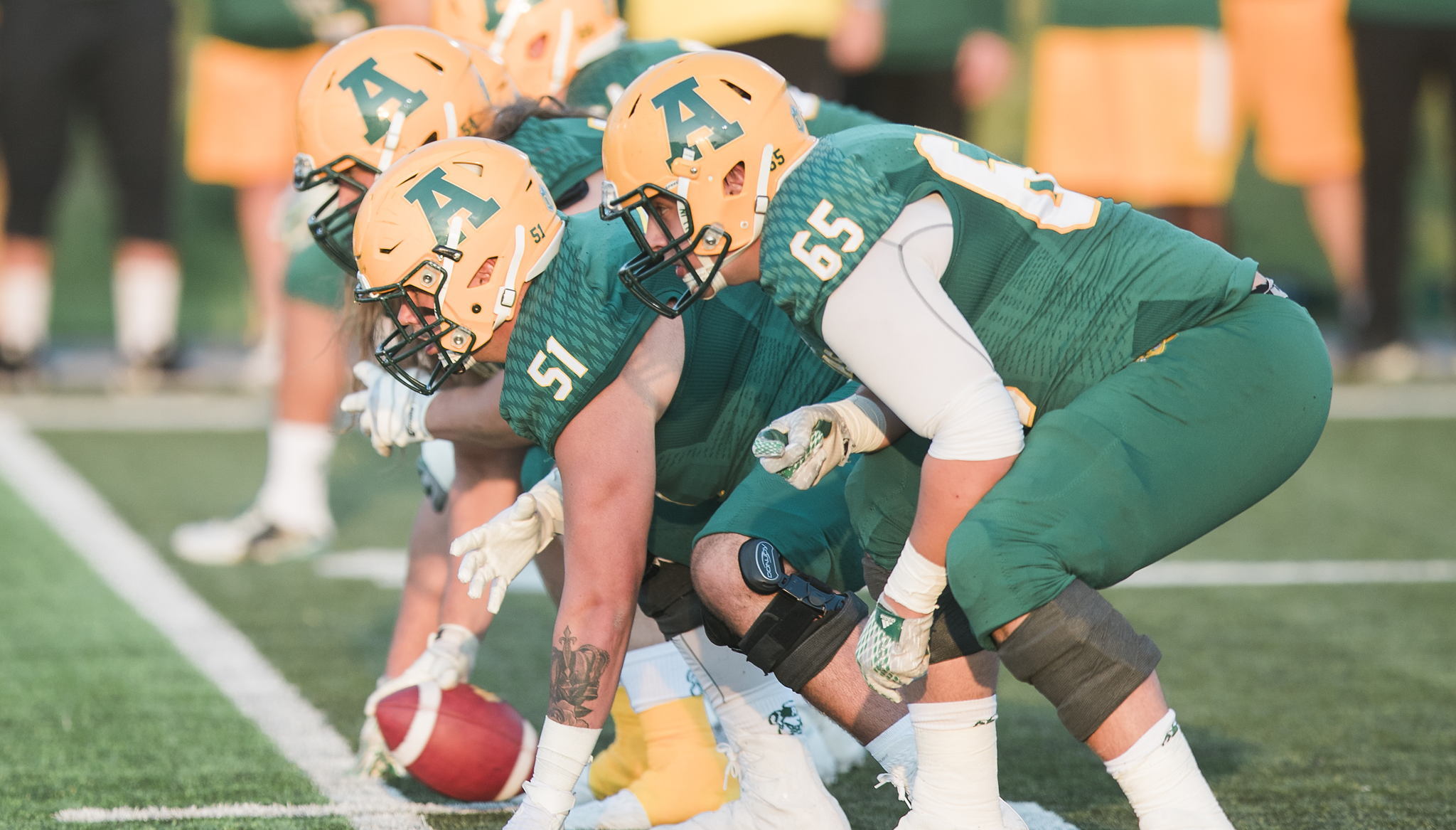 The Canada West conference game will serve as an opportunity for fans to see the next generation of CFL stars, as the Elks prepare to draft first overall in the upcoming CFL Draft this May.
Edmonton currently features four former Golden Bears, as Mark Korte (OL), David Beard (OL), Cole Nelson (DL), and Shaydon Philip (LB) starred down the road at the U of A before making the jump to the CFL.
"Hosting this game is the latest sign of the commitment the EE have shown to amateur football in Edmonton for many years," said Korte, who hails from Spruce Grove and was one of Edmonton's key free agent signings earlier this month.
"I personally benefitted from the Double E's commitment, growing as a player and a person with the U of A Golden Bears. The Elks and Golden Bears have a partnership that is unique to Edmonton, and this game will be a landmark experience for all the players involved."