Elks mascot Punter nominated for Mascot Hall of Fame
Green and Gold fans can vote for Punter daily until May 27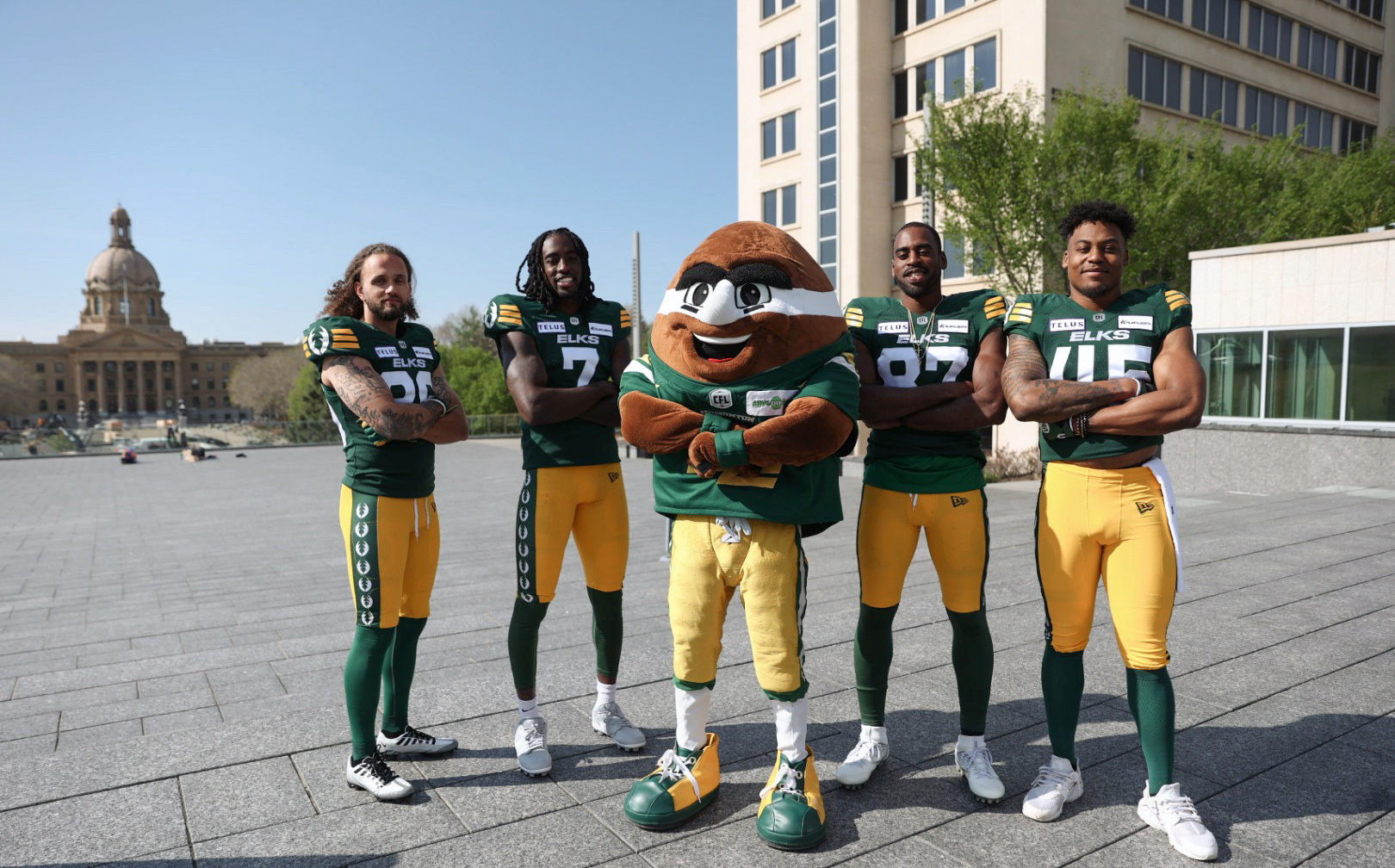 Edmonton Elks mascot Punter can make history as the first Canadian Football League inductee into the Mascot Hall of Fame.
The popular character is one of 18 nominees from a wide range of professional sports teams, collegiate programs, and independent organizations on the 2023 ballot for the Mascot Hall of Fame. Each nominee is recognized for their outstanding performance and dedication to their respective teams and communities.
Fans can cast their ballots by visiting the Mascot Hall of Fame's official website. Voting is open from 11:01 p.m. MST May 13 to 11:00 p.m. MST May 27. Fans can vote once a day. The class of 2023 will be announced on June 23.
Since being introduced in 2004, Punter has been a Commonwealth Stadium fixture, appearing at more than 180 home games and cheering on the Green and Gold to Grey Cup championships in 2005 and 2015. He makes dozens of appearances in the community yearly.
Punter would be the first CFL mascot and just the second mascot from Canada to be inducted into the Mascot Hall of Fame.
Located in Whiting, Ind., the Mascot Hall of Fame is dedicated to honouring and celebrating the world's most beloved mascots. Since its inception, the Hall of Fame has inducted over 20 mascots, recognizing their contributions to sports and entertainment.