Elks launch President and CEO for a Day initiative
Program builds on Green and Gold's strong relationship with Winnifred Stewart Association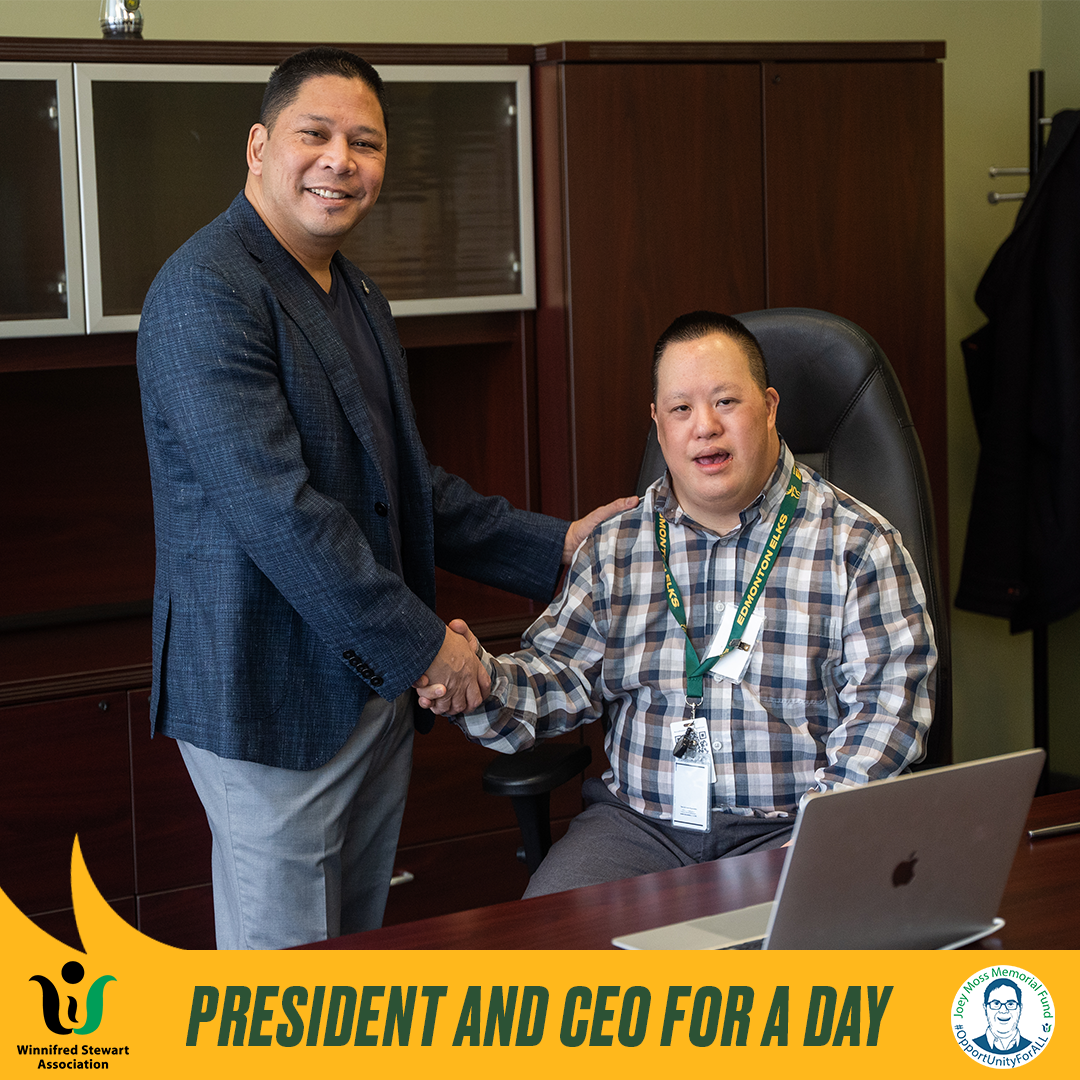 EDMONTON — The Edmonton Elks have a new president and CEO.
Once a month, that is.
Building on the their relationship with the Winnifred Stewart Association, the Elks are pleased to announce the launch of their new President and CEO for a Day program.
Working with Winnifred Stewart, the program will give one person the opportunity to work alongside Elks President and CEO Victor Cui each month. It's the latest example of how the Elks are bringing attention to Winnifred Stewart's important work of finding employment in inclusive, supportive workplaces for peoples with disabilities.
"This program is another great opportunity for our club to highlight how an inclusive workplace can have a positive impact on all of us," said Cui. "I'm excited to grow our partnership with Winnifred Stewart, as we work together to make the Elks and all workplaces a more welcoming place."
The first president and CEO for a day is a familiar face around the Elks' office. Craig, who joined the Green and Gold last summer, took the reins alongside Cui on Monday.
He's just one of the many Albertans benefitting from the Elks partnership with Winnifred Stewart. The partnership, which has included popular 50/50 events the last two years, continues in the memory of longtime equipment assistant Joey Moss and his advocacy of employment and meaningful opportunities for people with developmental disabilities.
To learn more about the important work being done by the Winnifred Stewart Association, click here.