Elks launch athleisure line in support of cancer research
Portion of proceeds go to the Edmonton Elks Women's Ovarian Cancer Research Endowment Fund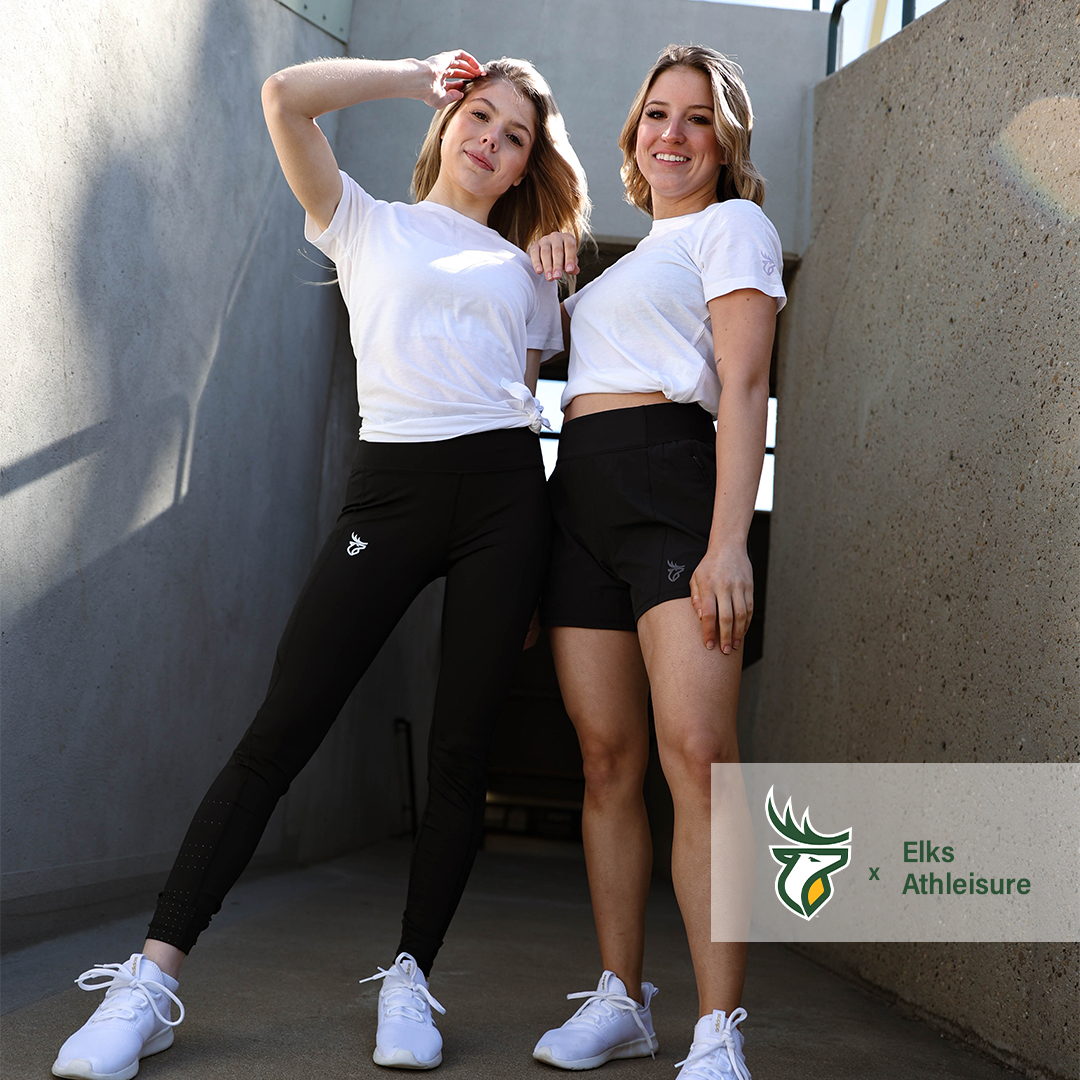 EDMONTON — With a new season on the horizon, the Edmonton Elks are proud to launch Elks Athleisure in support of the fight against ovarian cancer.
As part of the Elks Women's Dinner, presented by James H. Brown & Associates Alberta Injury Lawyers, the Club launched their new Elks Athleisure line Thursday night at Commonwealth Stadium.
A key part of the line is another example of the Club's commitment to giving back, as a portion of proceeds will support the Edmonton Elks Women's Ovarian Cancer Research Endowment Fund. The Fund supports the work of Sawin-Baldwin Chair in Ovarian Cancer, and the work of esteemed cancer researcher, Dr. Cheng-Hang Lee, a Canadian leader and innovator who is taking a provincial approach to research in his lab. 
Since 2007, the Club has proudly hosted the Women's Dinner as a way to honour the memory of former EE staff member Pat Monastyrskyj, who lost her battle with ovarian cancer in 2005. Over that time, $700,000 has been raised for the fight against ovarian cancer.
The new Levelwear line combines style, comfort, and performance for athletes and fans alike, marking the first time the Club has launched a complete athleisure line.
The entire line, which features both women's and men's items, is now available for purchase online at Shop.GoElks.com, or in-store at the Elks Team Store inside the Commonwealth Community Recreation Centre.
Members of the Elks Cheer Team and players (Aaron Grymes, Jeremie Dominique, Mark Korte, and Nyles Morgan) proudly show off the new line.
---
THE COUNTDOWN TO KICKOFF IS ON
The 2023 CFL season is rapidly approaching. Be there Sunday, June 11 at Commonwealth Stadium when the Edmonton Elks open the season against the Saskatchewan Roughriders. It's the start of a summer full of family, fun and football. Being part of the action has never been more affordable, with tickets starting at just $15. Click here to get your tickets to the Home Opener and be part of the tradition.
Elks Football...Our Team. Our City.