Elks kick off Purolator Tackle Hunger with donation to Food Bank
EE donating $5k ahead of Saturday's game vs. Montreal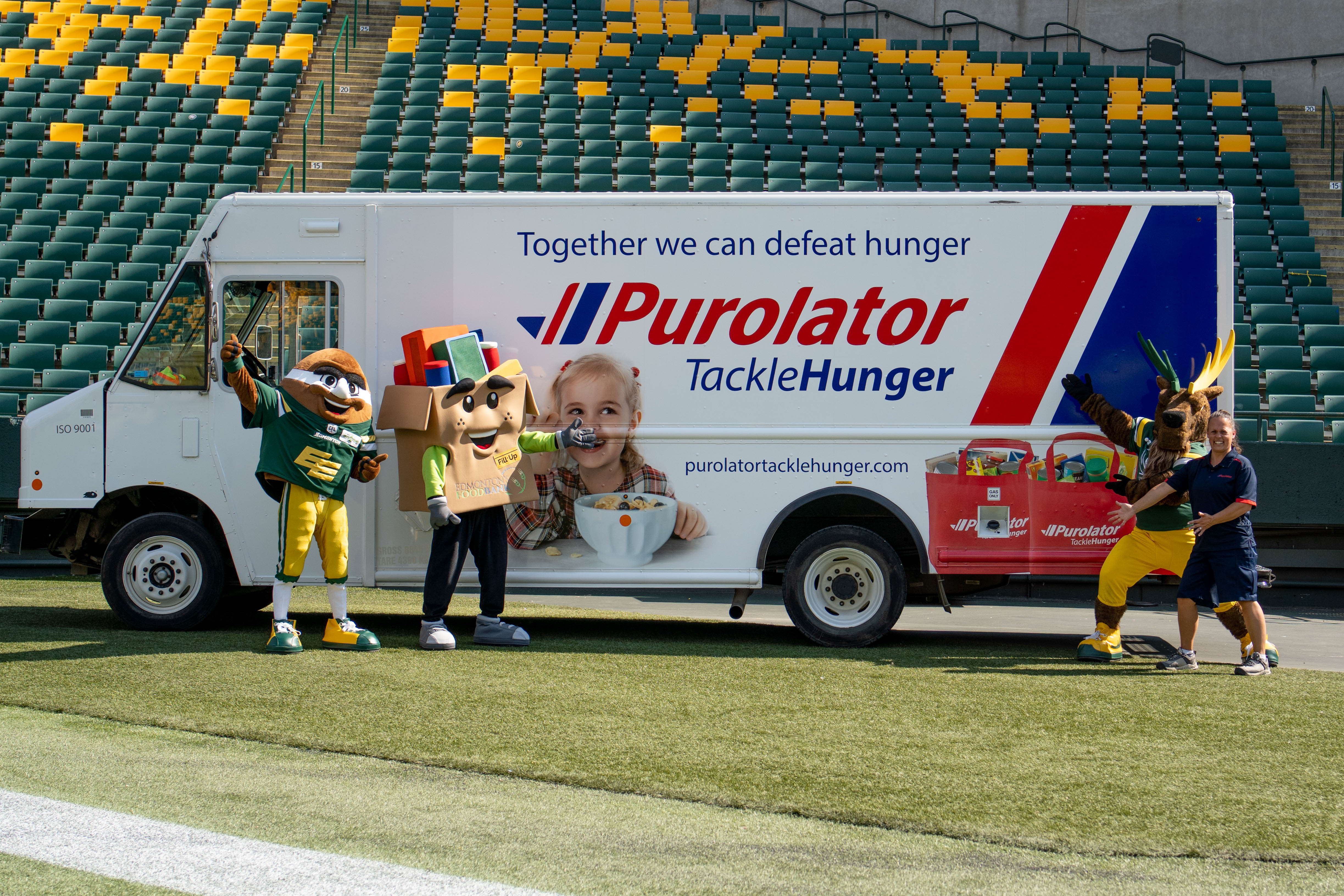 EDMONTON – The Edmonton Elks are proud to announce the Club has donated $5,000 to Edmonton's Food Bank, as the Club looks forward to making an even bigger impact on Saturday, October 1 with the annual Purolator Tackle Hunger game.
The donation is being matched by PayPal as part of their PayPal Giving Fund Matching Event, bringing the total donation to $10,000.
When the Elks take on the Montreal Alouettes this Saturday (2 p.m.) at The Brick Field at Commonwealth Stadium, it'll be in support of the Food Bank.
Fans are asked to bring non-perishable food items, or make a donation (tap or cash) with one of the volunteers who will be available around the stadium. Online donations will also be accepted through PurolatorTackleHungerChallenge.com.
"We deeply appreciate the ongoing friendship with the Edmonton Elks. Their gifts go beyond words. Their commitment to giving brings together the community to make a difference. Join us Saturday, October 1st Purolator Tackle Hunger Football Game to help the Food Bank," said Marjorie Bencz, Executive Director of Edmonton's Food Bank. "Be a fan and bring a can for one of our volunteers outside Commonwealth Stadium. Go Elks Go!"
For nearly two decades, the Elks and Purolator have been teaming up to tackle hunger, and this year it's even more poignant. Edmonton's Food Bank is experiencing a big spike in demand. The month of June saw more than 35,000 people access the Food Bank – more than double the amount from June 2020.
Fans can get their tickets for Saturday's game by clicking here, and are encouraged to stop by Purolator's activation booth outside Gate 9 where they can put themselves on a custom digital player card.