Elks expand radio reach with launch of Elks Radio Network
Stingray Radio stations across Northern and Central Alberta to broadcast all Elks games in 2023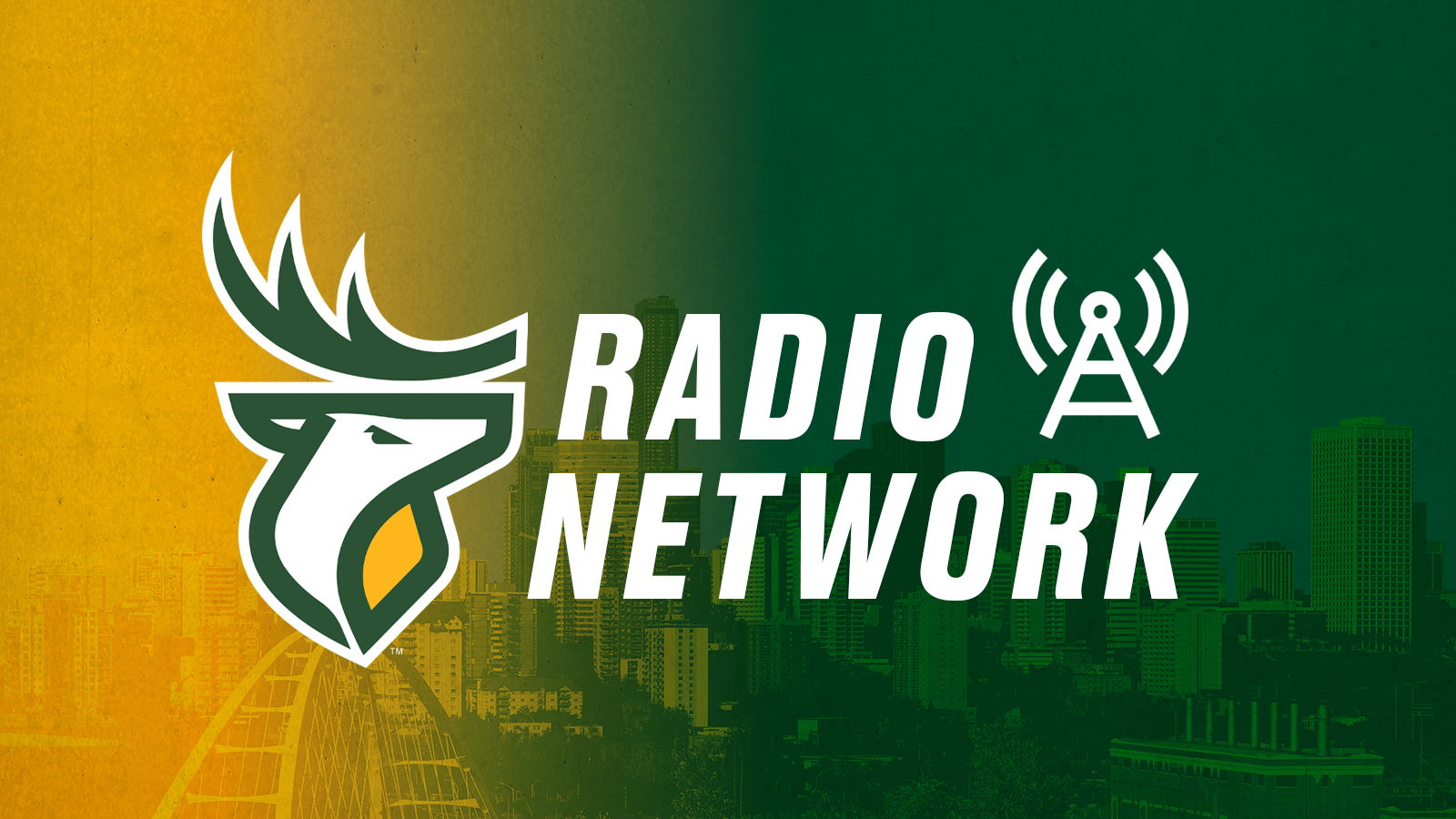 EDMONTON ​ — With the 2023 CFL season just days away, the Edmonton Elks and Stingray Radio announced the launch of the Elks Radio Network on Wednesday.
The partnership will see eight Stingray Radio stations across Northern and Central Alberta broadcast every Elks game this season, beginning with Edmonton's home opener June 11 against the Saskatchewan Roughriders, live from Commonwealth Stadium.
All stations across the Elks Radio Network will carry live play-by-play action from 630 CHED, after CHED's parent company Corus inked a new broadcast rights agreement with the Elks last month. 2023 marks CHED's 30th season as the radio broadcast home of the Green and Gold.
"As a Club, we're always thinking of ways to bring Elks football to more fans and embrace being Alberta's community-owned team. Through our partnership with Stingray Radio and the launch of the Elks Radio Network, we're excited to bring Elks football to even more people across the province," said Elks President and CEO Victor Cui. "Whether fans will be sitting around the campfire, or listening on their way to the lake, we know football on the radio has a unique way of capturing the magic of our sport."
"We're grateful to Stingray for their eagerness to partner, as well as Corus for their willingness to make this a reality."
The launch of the Elks Radio Network is just the latest show of support for the Elks from Stingray Radio, which also includes their sponsorship of the K97 Tailgate at every Elks home game this year.
"The Edmonton Elks have huge support in Northern and Central Alberta and we're very excited to help make sure our listeners never miss a minute of the action no matter where they are," said Stingray Radio Director of Operations for Alberta Craig Letawsky.
"We want to thank all the parties for making this happen and are looking forward to an incredible season. Go Elks!"
Fans can enjoy the first Elks Radio Network broadcast on Sunday, June 11 when the Elks welcome the Saskatchewan Roughriders to Commonwealth Stadium to open the 2023 CFL season. The voice of the Elks Morley Scott and colour analyst Dave Campbell have the call starting at 5 p.m. MT.
---
2023 ELKS RADIO NETWORK STATIONS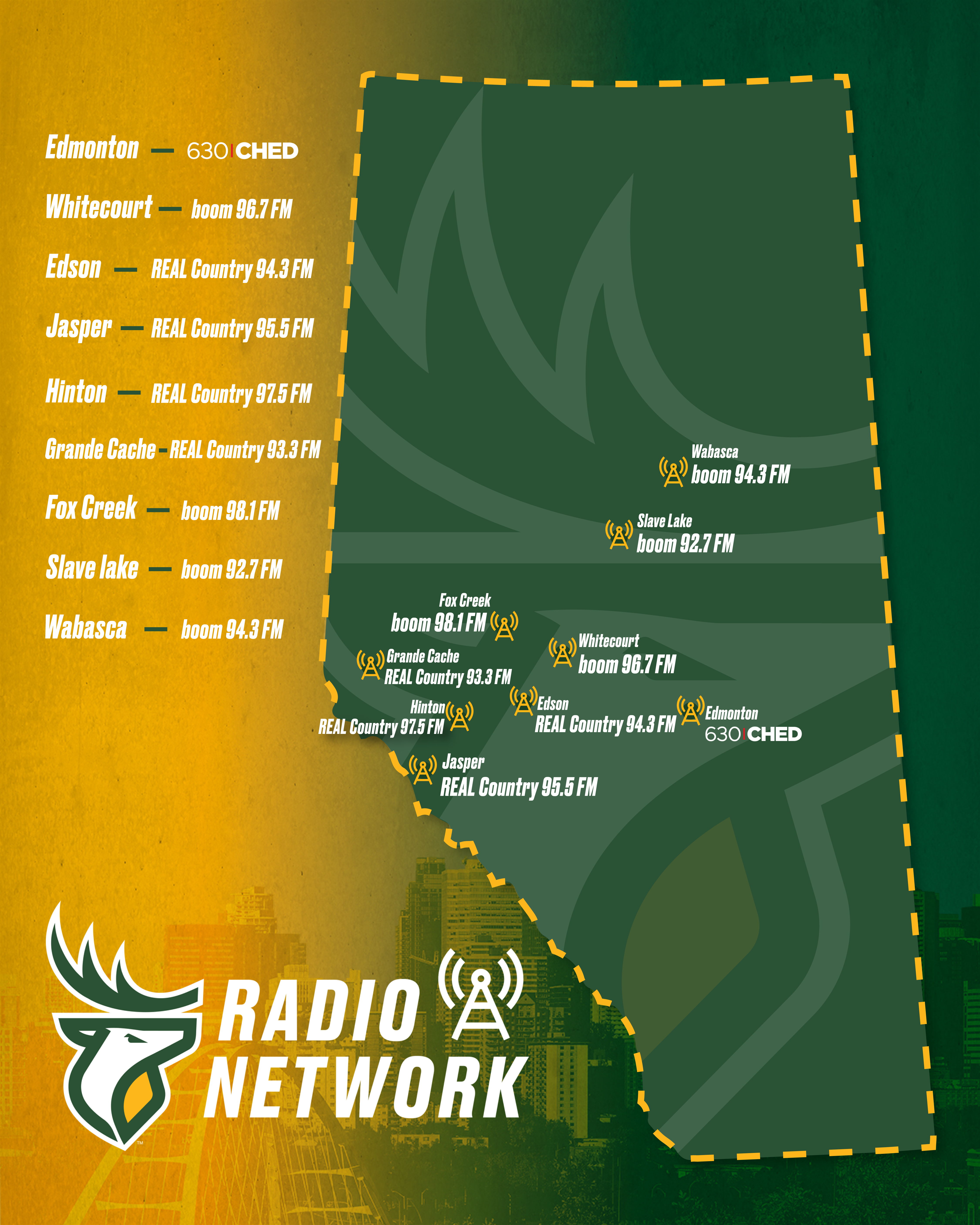 ---
THE COUNTDOWN TO KICKOFF IS ON
The 2023 CFL season is rapidly approaching. Be there Sunday, June 11 at Commonwealth Stadium when the Edmonton Elks open the season against the Saskatchewan Roughriders. It's the start of a summer full of family, fun and football. Being part of the action has never been more affordable, with tickets starting at just $15. Click here to get your tickets to the Home Opener and be part of the tradition.
Elks Football...Our Team. Our City.
​