Elks DT Ceresna named CFL All-Star
First-time honour for 28-year-old veteran of four seasons
November 15, 2022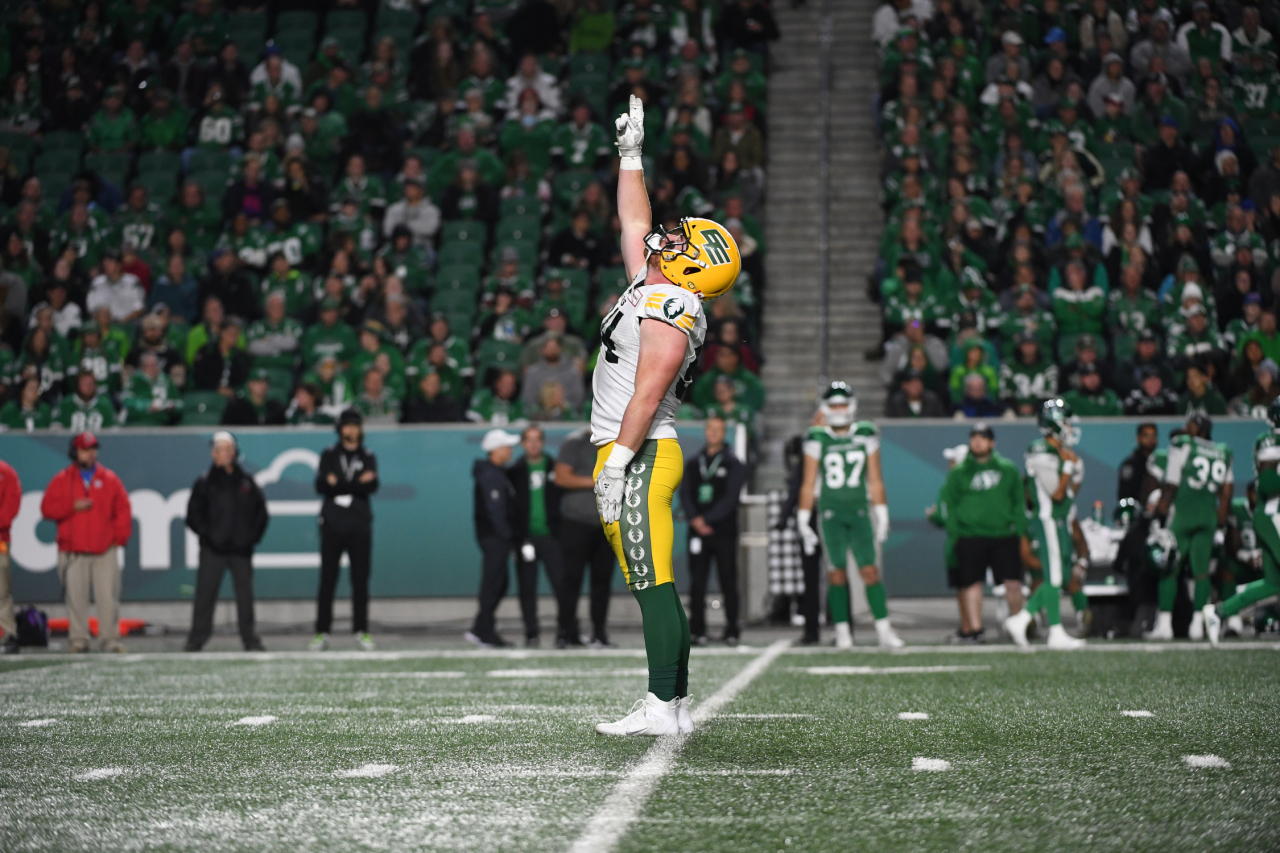 For the first time in his career, Edmonton Elks defensive tackle Jake Ceresna has been named a CFL All-Star.
The veteran defensive lineman was among the 27 players the league announced Tuesday as part of the 59th annual CFL All-Stars, recognizing the 2022 season's best performers. ​
Ceresna started all 12 games he suited up for this season. He ranked third in the CFL for both sacks (10) and forced fumbles (four), leading the Elks and setting new career highs in each of those categories. Ceresna also recorded 31 defensive tackles.
The Cortland State product had four games with two sacks, including Week 17 against Montreal when he also forced a pair of fumbles, becoming the first Edmonton player in eight years with multiple sacks and multiple forced fumbles in the same game.
Ceresna, 28, has spent four seasons in the CFL, including three (2018, 2021, 2022) with Edmonton after playing his 2017 rookie season with the Ottawa RedBlacks. Over 57 career games, the six-foot-five native of New Fairfield, Conn., has 115 defensive tackles, 25 sacks and five forced fumbles.
Last week, Ceresna received his first CFL West All-Star selection. The CFL All-Stars were selected by members of the Football Reporters of Canada and the league's head coaches, as well as submissions through the All-Star Fan Vote.

Hernan Salas
Coordinator, Communications (Media Relations), Edmonton Elks Football Club