Elks announce 2023 team awards
CFL Awards set for Thursday, November 16 in Hamilton

EDMONTON - The Edmonton Elks 2023 team awards were announced Wednesday, as the CFL unveiled the best from all nine CFL clubs this season.
Tre Ford was named Most Outstanding Player, becoming the first Canadian to receive that honour since Blake Marshall in 1991. Ford also earned unanimous selection as Most Outstanding Canadian.
Joining Ford as 2023 Elks award winners are Martez Ivey (Offensive lineman), Jake Ceresna (defensive), Scott Hutter (special teams), and Kai Gray (rookie).
Members of the Edmonton Football Reporters of Canada (FRC), along with Elks head coach Chris Jones submitted their votes in the six categories.
The players now move forward to the divisional round of voting, which will select each division's nominee in each category for the CFL Awards.
The league's best will then gather in Hamilton during Grey Cup week for the annual CFL Awards, which will be hosted on Thursday, Nov. 16, at the Avalon Theatre at Fallsview Casino Resort in Niagara Falls.
---
ELKS 2023 TEAM AWARD WINNERS
As selected by the Edmonton chapter of the FRC and head coach Chris Jones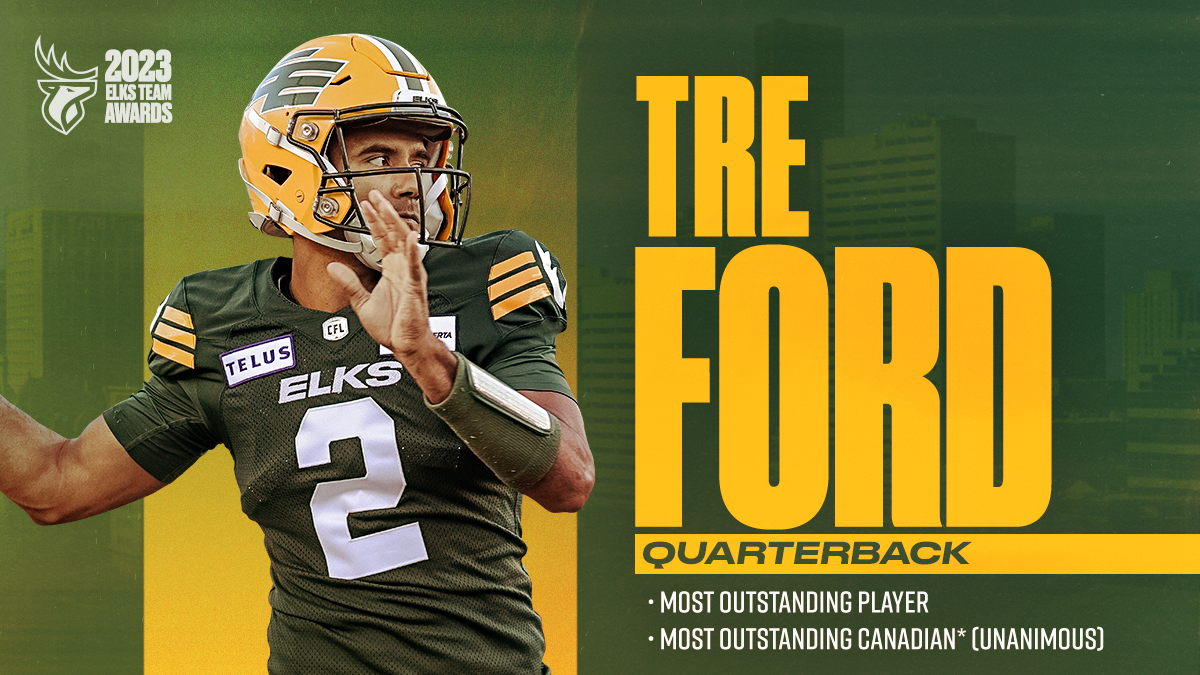 Player – Canadian (unanimous) | QB – Tre Ford
In his second season with the Elks, Ford went 4-6 as a starter after taking over the starter's role in Week 10. The Waterloo product completed 153-227 passes (67.4%) for 2,069 yards and 12 touchdowns, while rushing for 622 yards on 66 attempts (9.4 avg.) and three touchdowns. Ford was recognized as Player of the Month on the CFL Honour Roll All-August Team powered by Pro Football Focus (PFF). He was also Player of the Week for Week 11, after leading the Elks to their first victory of the season.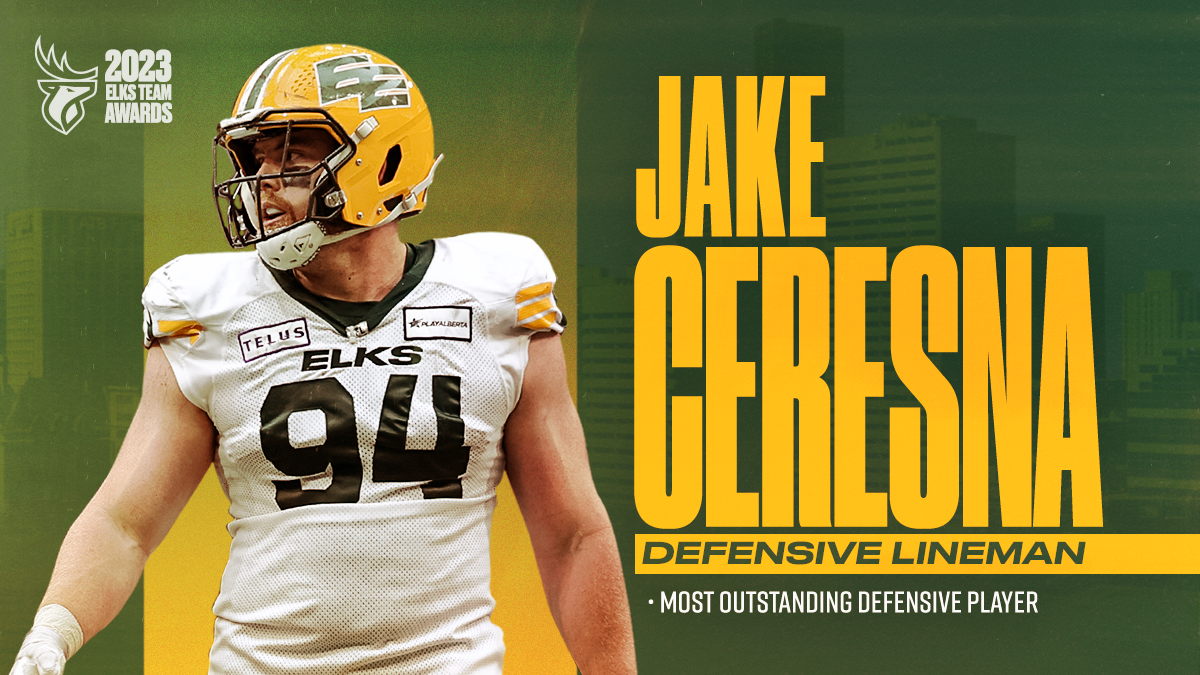 Defensive Player | DL - Jake Ceresna
Ceresna enters Week 21 currently tied for second in the CFL in sacks with 12, setting a career high in that category. The veteran lineman had three games with two sacks and is two sacks away from moving into a tie with Marcus Howard for 12th most sacks all-time in Edmonton club history (36). Ceresna also was named Elks' Defensive Player of the Year in 2022.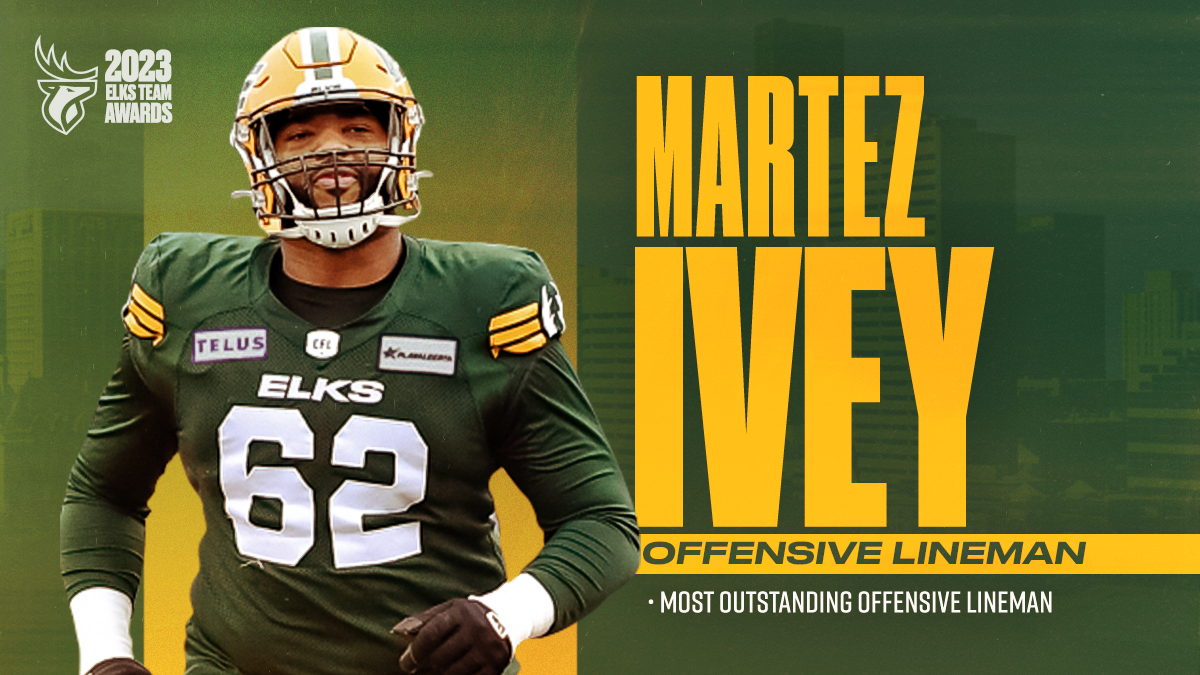 Offensive Lineman | OL – Martez Ivey
In his second season with the Double E, Ivey started 15 games at right tackle this season, matching his starting totals from 2022. The Florida native was a big part of the Elks run game, which saw Kevin Brown reach over 1,100 rushing yards and quarterback Tre Ford average 9.4 yards per carry. Ivey was named to the CFL/PFF Honour Roll for Week 19.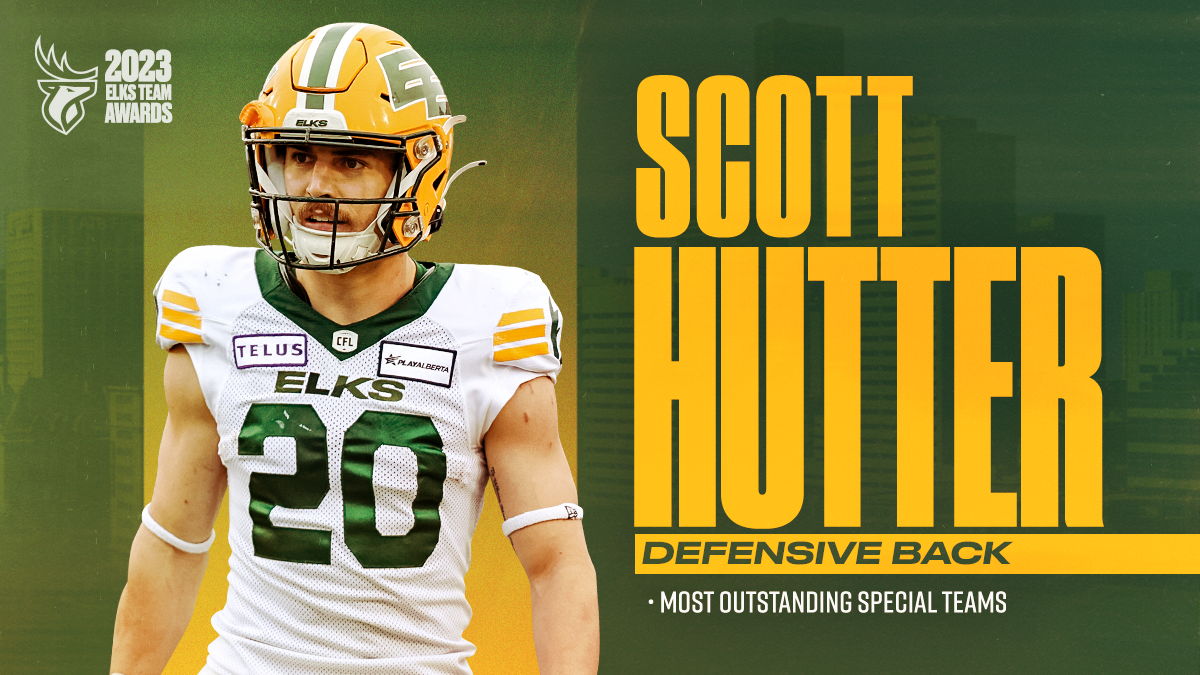 Special Teams | DB – Scott Hutter
A leader on and off the field, Hutter led the Elks with 17 special teams' tackles. The veteran defensive back had three games with three tackles and is currently top 10 in the CFL in special teams' tackles.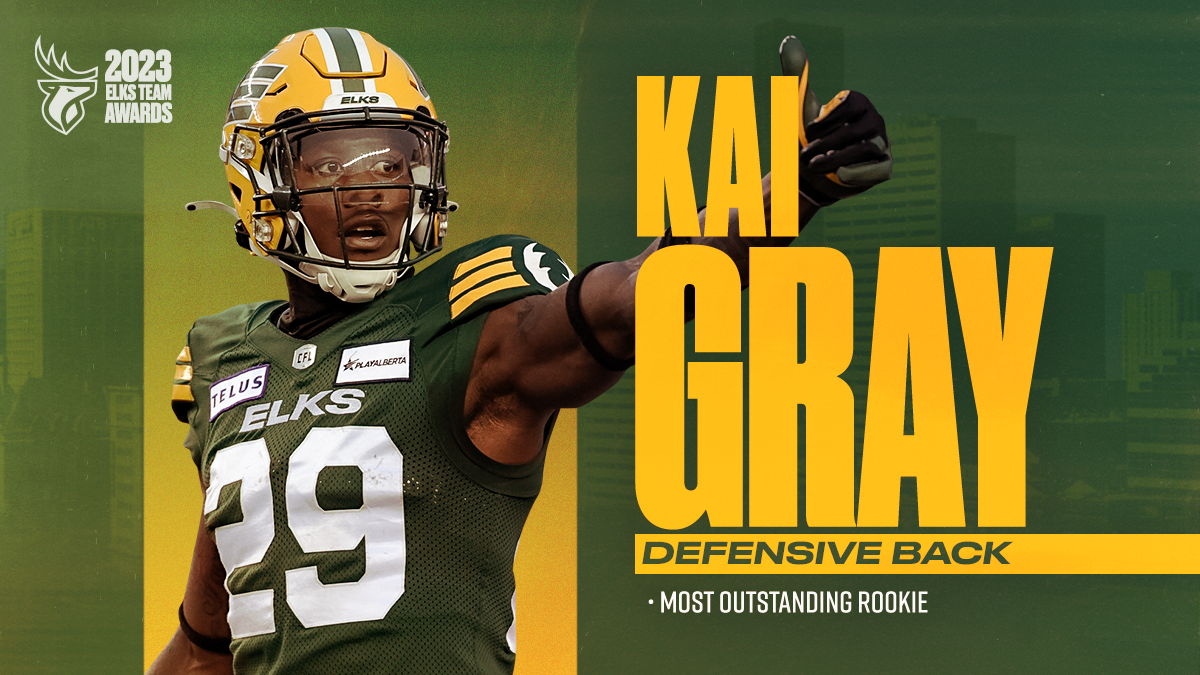 Rookie | DB – Kai Gray
One of only two rookies to start in all 18 games for the Green and Gold, Gray finished third on the team in total tackles with 56, while adding two interceptions, including a 56-yard pick six against the BC Lions on Sept. 22.