Edmonton Elks unveil Indigenous logo created by local artist Conrad Plews
New logo will debut at Edmonton's August 10th game against Winnipeg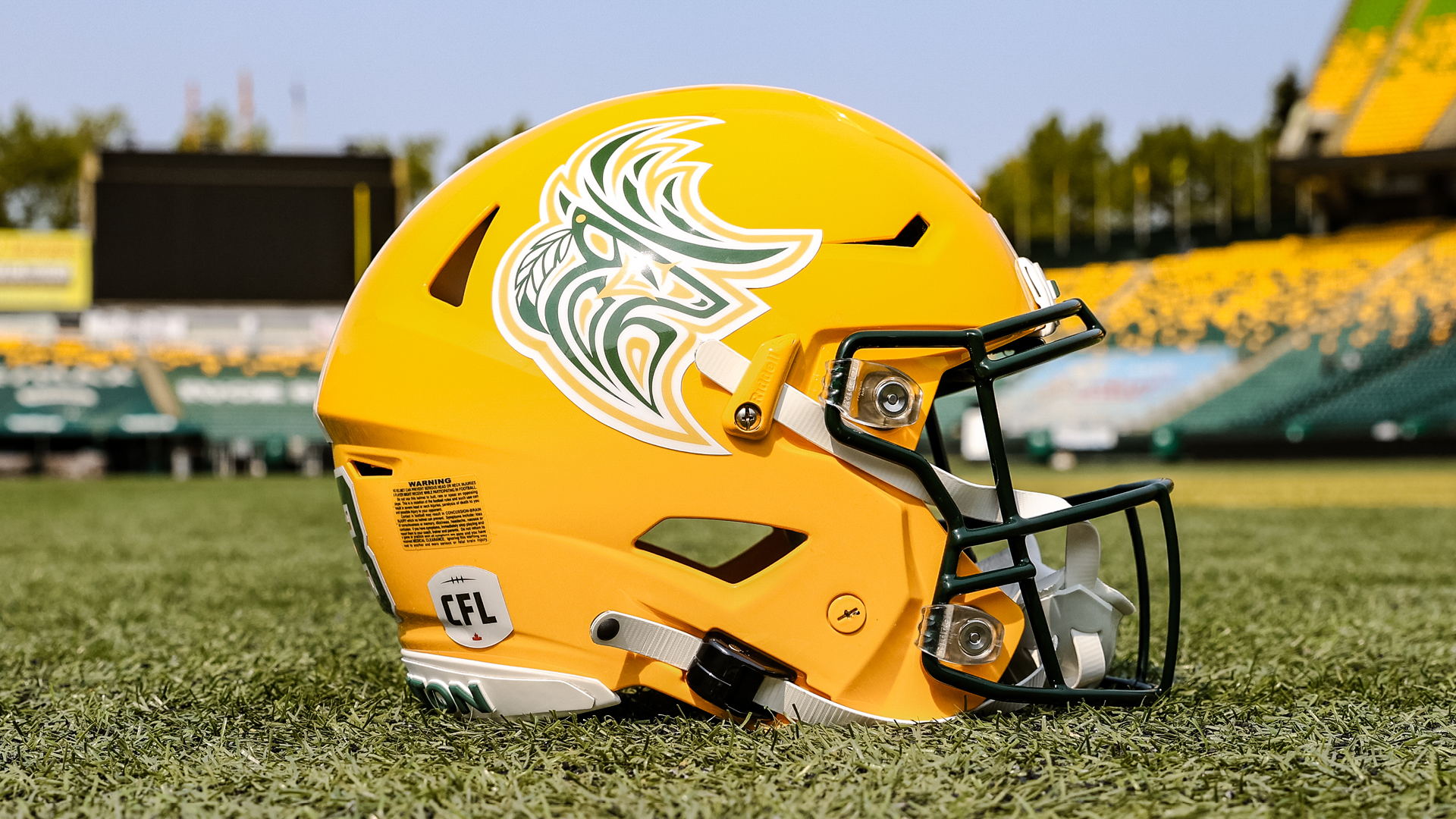 EDMONTON – The Edmonton Elks are proud to be the latest CFL team to add an Indigenous logo, as the Club unveiled a new look on Wednesday.
Created by Conrad Plews, who is a Metis artist of Cree background, the logo was inspired by Izaiah Masuskapoe's 2021 Elks logo design. An Indigenous student at West Edmonton's St. Thomas More Catholic Junior High School at the time of his creation, Masuskapoe submitted his take on the Elks logo after being inspired by the B.C. Lions logo created by Kwakwaka'wakw/Tlingit artist Corrine Hunt.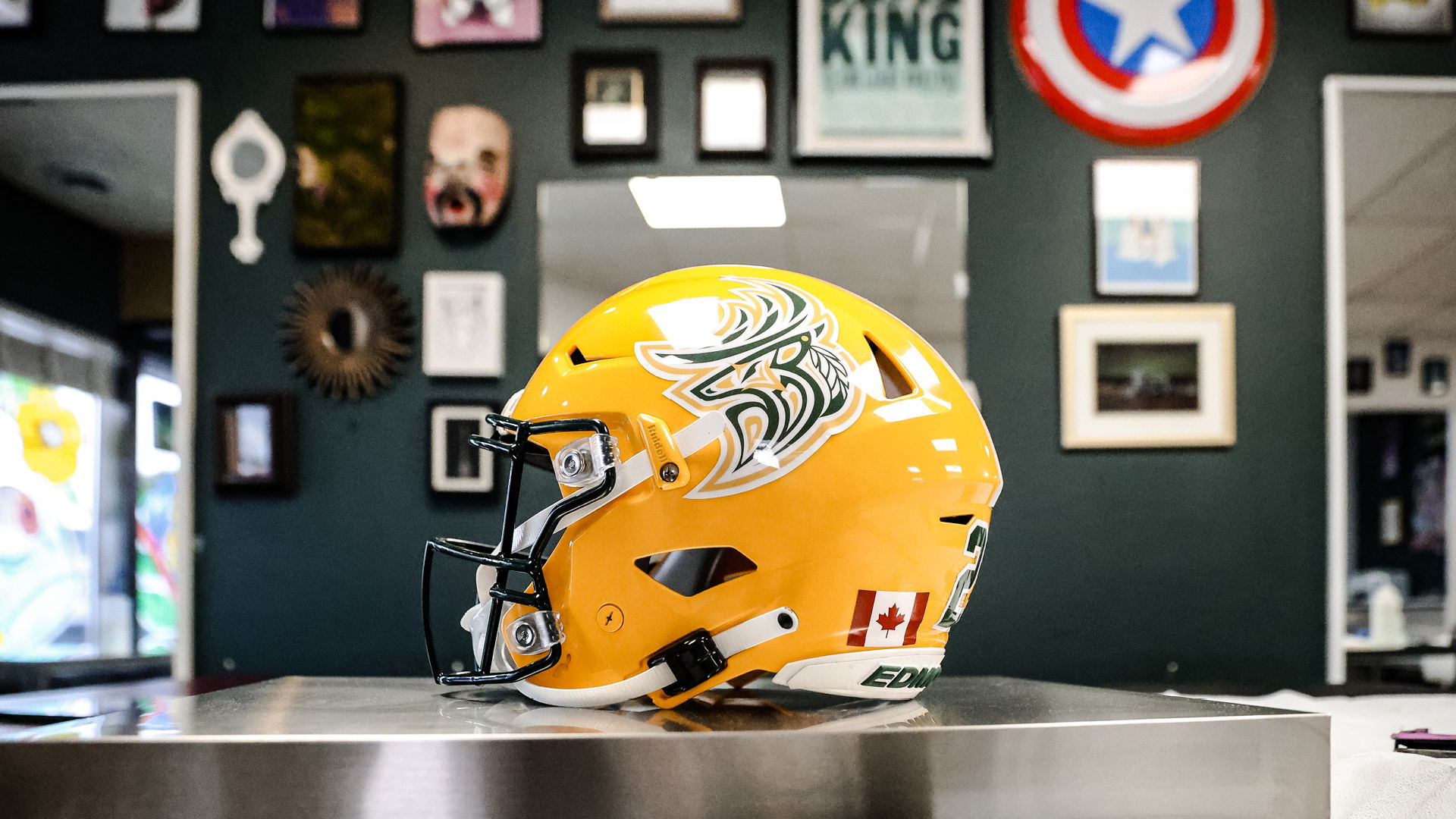 Plews' logo debuts on Thursday, August 10 when the Elks take on the Winnipeg Blue Bombers for Indigenous Celebration night. The logo will be featured on the Elks' helmets, as well as midfield at Commonwealth Stadium. Select merchandise will be available for purchase at the Elks Team Store, with all net proceeds from sales that night going to Indigenous Sport Council Alberta.
"The design is largely based on the existing Elks logo, as well as the design created by Izaiah. I wanted to integrate both designs while infusing a feeling of dynamic energy and strength," said Plews, who's a tattoo artist and owner of Black Market Tattoo in Edmonton.
"Designing this logo for the Elks was an honour and I can't wait to see it showcased as part of the team's Indigenous Celebration night on August 10."
In addition to the new logo being showcased, the Indigenous Celebration game will feature the Canadian national anthem in Cree, and a halftime performance by Dancing Cree.
---
ABOUT THE ARTIST
Conrad Plews is a Metis artist of Cree background. Conrad attended Grant MacEwan University and graduated with a diploma in design and illustration. He started tattooing over 18 years ago and is the owner of Black Market Tattoo. There are three locations in Edmonton, the first one opening in 2008.
---
INDIGENOUS CELEBRATION GAME
Be there when the Elks take on the Winnipeg Blue Bombers during the Indigenous Celebration at Commonwealth Stadium on August 10 presented by MHCare Medical. Being part of the action has never been more affordable, with tickets starting at just $15. Click here to get your tickets now and be part of the tradition.
Elks Football…Our Team. Our City.