Edmonton Elks launch 2023 home opener tickets
EE open CFL season June 11 vs. Saskatchewan Roughriders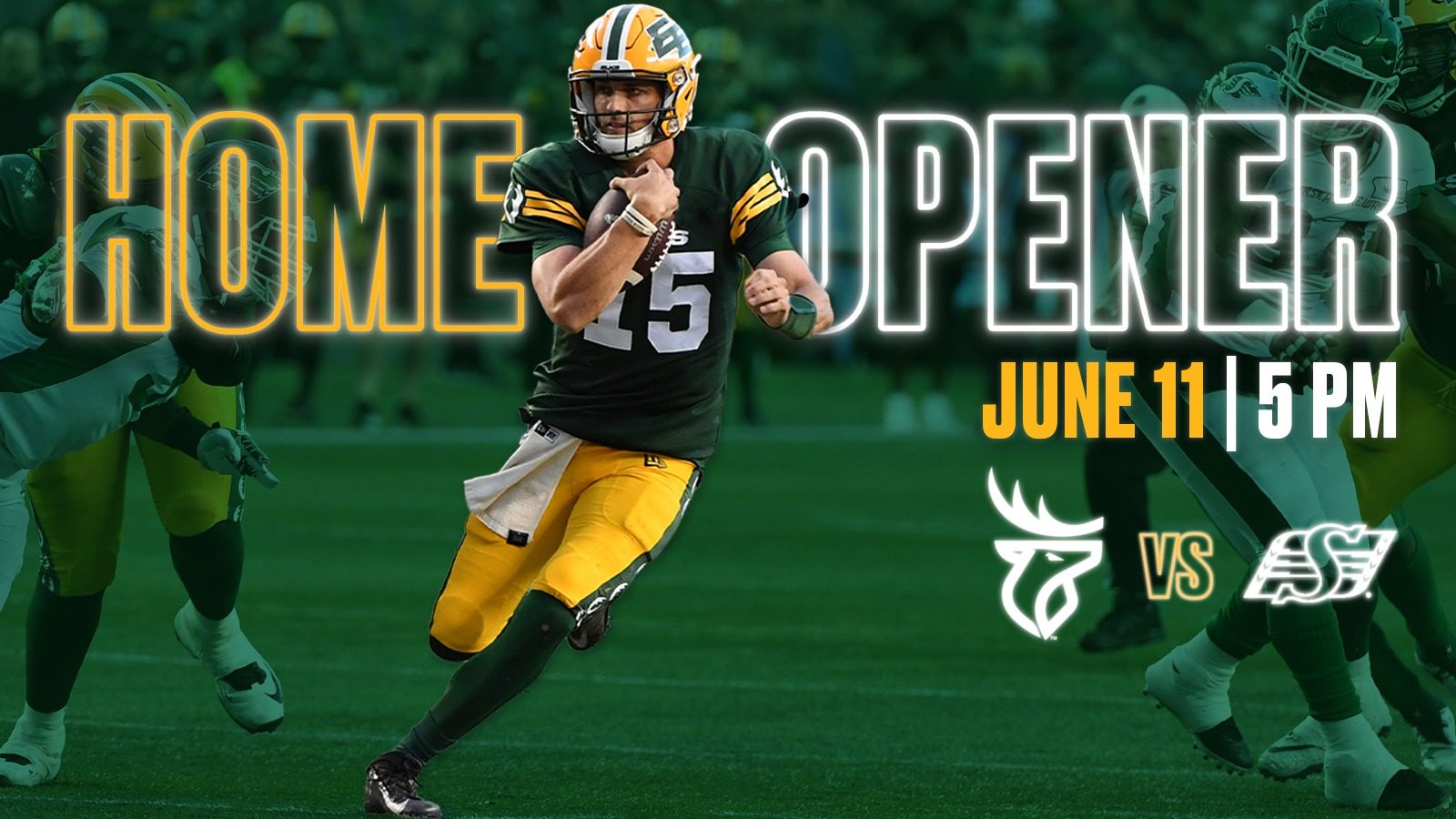 EDMONTON — The Edmonton Elks' 2023 home opener is just 96 days away and now everyone can get their tickets to the big game.
The Elks announced Tuesday that single game tickets to their Sunday, June 11 regular season home opener against the Saskatchewan Roughriders (5 p.m.) are now available for purchase via Ticketmaster. Edmonton is the first CFL club to launch home opener single game tickets. Tickets to all other Double E home games will go on sale the first week of May.
Fans who purchase their home opener tickets before March 17 will also be automatically entered to win tickets to an upcoming event at Commonwealth Stadium, including: the Luke Combs World Tour (June 3, 2023), the 2023 Tim Hortons Heritage Classic (Oct. 29, 2023), and Metallica's M72 WORLD TOUR (August 2024).
Tickets Starting at Just $17, Kids Get in Free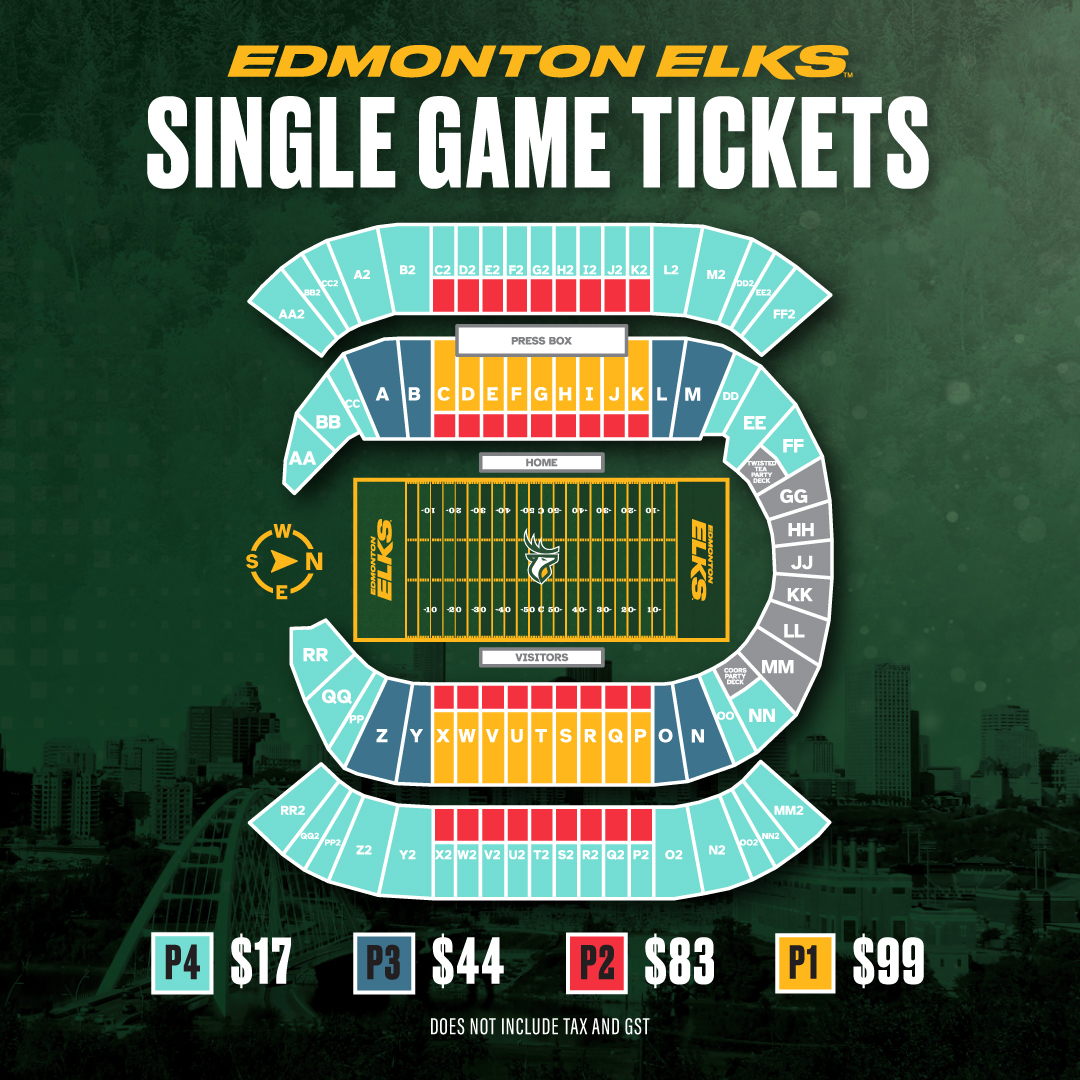 2023 marks the beginning of new pricing at Commonwealth Stadium, as tickets — including the lower bowl — start at just $17 per game.
In addition to the new price map, the Elks are proud to confirm that the popular kids get in free promotion launched last season will continue, but this time for the entirety of the 2023 regular season. Kids 12 and under will be able to attend all Elks regular season games with a paid adult (P4 tickets only).
The kids get in free initiative is part of the Club's ongoing efforts to make sure that football is accessible to everyone, especially families looking to experience the fun that is a CFL gameday.
Guaranteed Win Ticket Returns
Fans looking to roll the dice on their ticket purchase can have some fun, as the Club announced an additional block of the popular Guaranteed Win Tickets are now available. The tickets, which originally went on sale December 13, give fans a chance to guarantee their seat at Commonwealth for an Elks win this season.
Here's a refresher on how the Guaranteed Win Ticket works:
A limited number of P1 (best seat in the house) tickets to Edmonton's 2023 home opener on June 11 against the Saskatchewan Roughriders will be sold as Guaranteed Win Tickets.
Buy a Guaranteed Win Ticket and you'll keep your seat until the Elks deliver a win at home. Pay once, and a win you shall receive. It's a win-win for you.

If the Elks WIN on June 11, you'll leave happy that our pesky home skid has ended.
If the Elks lose on June 11, you'll receive your same seat to Edmonton's June 25 matchup vs. Toronto.
Fans will get their same seat at no additional cost until the Double E deliver a home win.
Pre-game Flyover from the RCAF
June 11th isn't just guaranteed to deliver entertainment on the field, but in the skies above Commonwealth Stadium as well.
The game will serve as the Elks annual Canadian Armed Forces Appreciation Game, and is set to feature a pre-game flyover from the Royal Canadian Air Force.
Fans interested in helping send a member of the Canadian Armed Forces to the game can do so by donating a ticket when they go through the checkout process on Ticketmaster.
2023 Edmonton Elks season tickets are on sale now! Click here to find your seat and secure your spot at Commonwealth Stadium, or click here to get your home opener ticket.