Edmonton Elks closing upper bowl at Commonwealth Stadium in 2024
Club seeks to bring fans closer to the action and rebuild home field advantage by enhancing atmosphere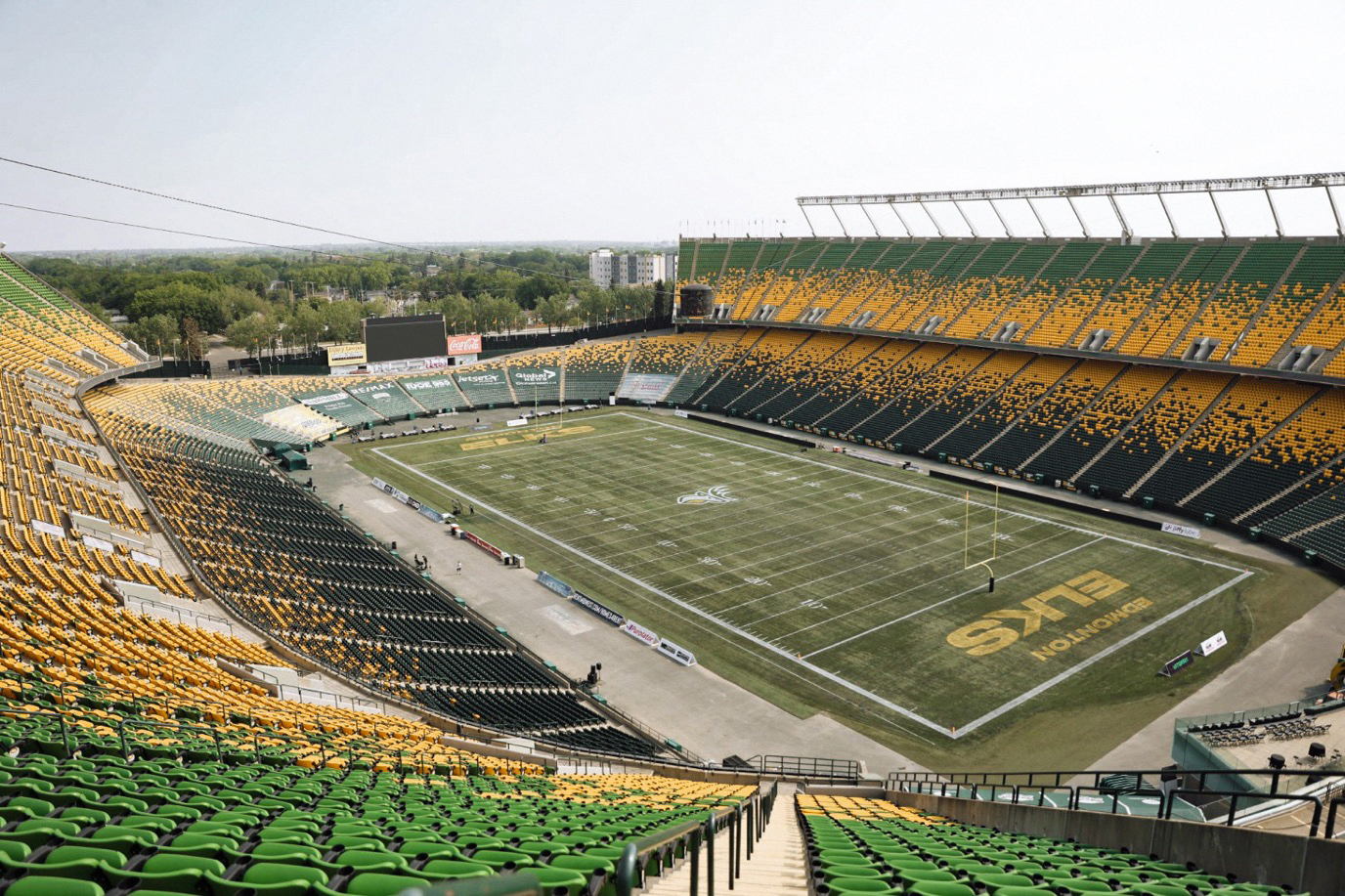 EDMONTON – Plans for the 2024 Edmonton Elks season are underway, as the Club looks forward to its 75th season in the City of Champions.
Part of those plans will include the closing of the upper bowl at Commonwealth Stadium, the Club announced Wednesday. The move is aimed at bringing fans closer to the action to improve atmosphere at Canada's largest outdoor stadium.
"Closing the upper bowl is key to enhancing the game day atmosphere and rebuilding our home field advantage by bringing our fans closer to the action. With a capacity of over 31,000 in the lower bowl next season, Commonwealth Stadium will still have one of the largest capacities in the CFL. We're confident that the combination of improved play on the field and a better atmosphere will create one of the most enjoyable game day experiences in the league," Elks President and CEO Rick LeLacheur wrote to fans earlier Wednesday.
"We're also confident that Edmontonians will step up and support their team beyond 31,000 fans for key games, in which case we will open additional seating in the upper bowl."