DRAFT | Makonzo, Ford headline Green and Gold draft picks
Elks select 10 players in 2022 CFL Draft

EDMONTON — The Edmonton Elks capped off a busy 24 hours, making 10 selections in Tuesday night's CFL Draft.
Edmonton selected Enock Makonzo with their first pick of the night, fourth overall. The Coastal Carolina product was the Elks prime target after trading out of the top pick earlier in the day in a deal with the Montreal Alouettes.
The Green and Gold added a second first round pick, taking 2021 Hec Crighton Trophy winner Tre Ford, the quarterback out of Waterloo. Edmonton was able to land Ford after trading for the 8th overall pick with the Hamilton Tiger-Cats on Monday night.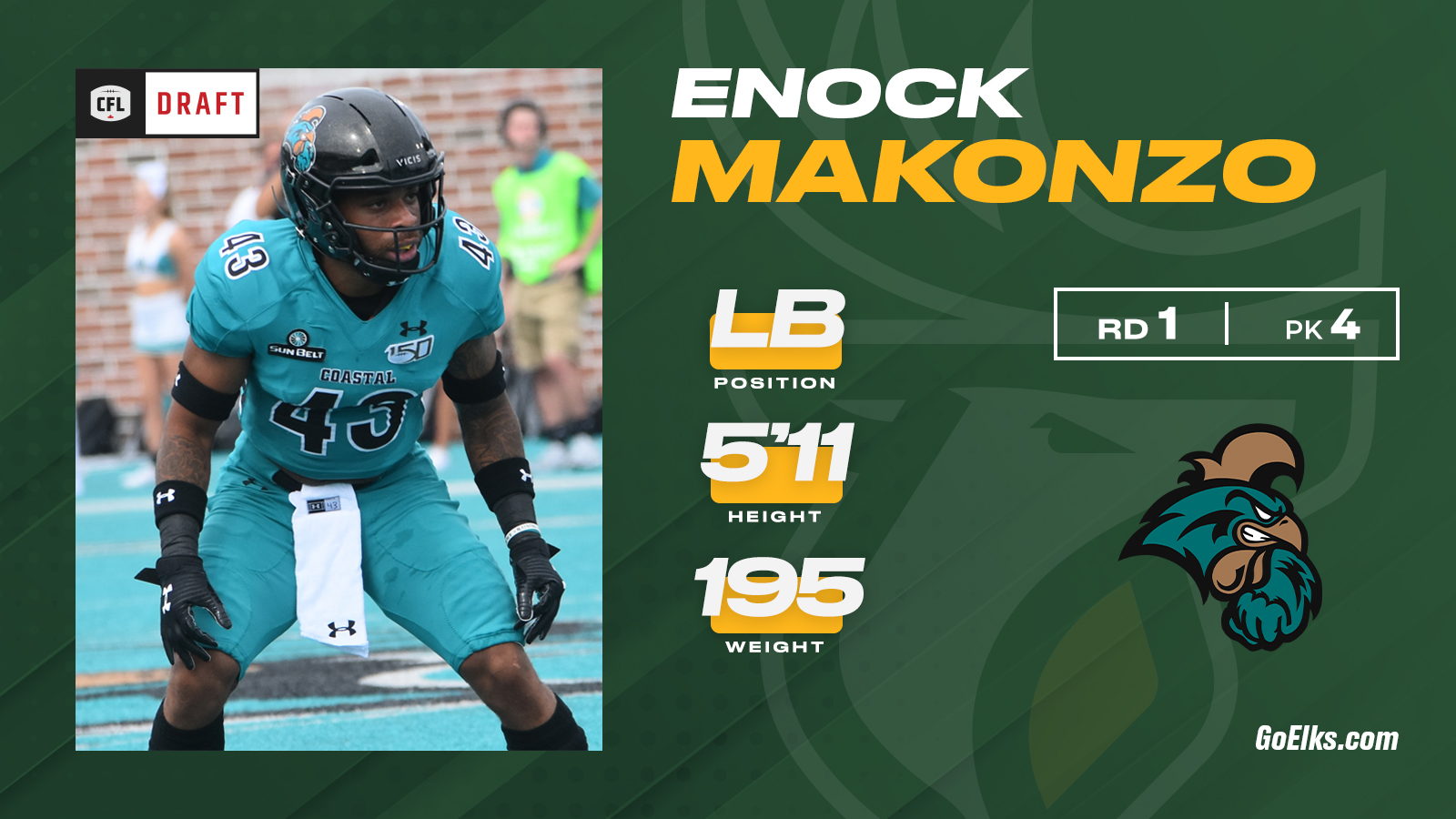 Makonzo is something of a Swiss Army Knife in the defensive backfield, where his versatile skillset allows the product of Lachine, Que., to flourish in a variety of roles. ​ ​ 
As a redshirt senior at Coastal Carolina University last season, Makonzo played 216 snaps as an edge defender, 267 as a box linebacker, and added another 193 as a slot corner. In 13 games with the Chanticleers, the five-foot-11 spur made 71 tackles and 10 for a loss, forced three fumbles and had one fumble recovery, and allowed only 108 passing yards on 30 targets.
Makonzo was a two-time All-Sun Belt Honorable Mention (2020 and 2021). He was named to the Pro Football Focus (PFF) College Football All-Sun Belt First Team selection in 2021 and the Phil Steele Sun Belt All-Conference Third Team in 2020. Over three seasons with the Chanticleers, he appeared in 27 games, totalling 150 tackles, 21.5 tackles for loss, two sacks and five forced fumbles. 
Prior to enrolling at Coastal Carolina, Makonzo attended New Mexico Military Institute, where he played two seasons for the Broncos in the Southwest Junior College Football Conference, recording 105 tackles and 14.5 tackles for loss over 18 career games.
Makonzo was the top-ranked defensive back, and eighth player overall, on the CFL Scouting Bureau's final rankings issued in April.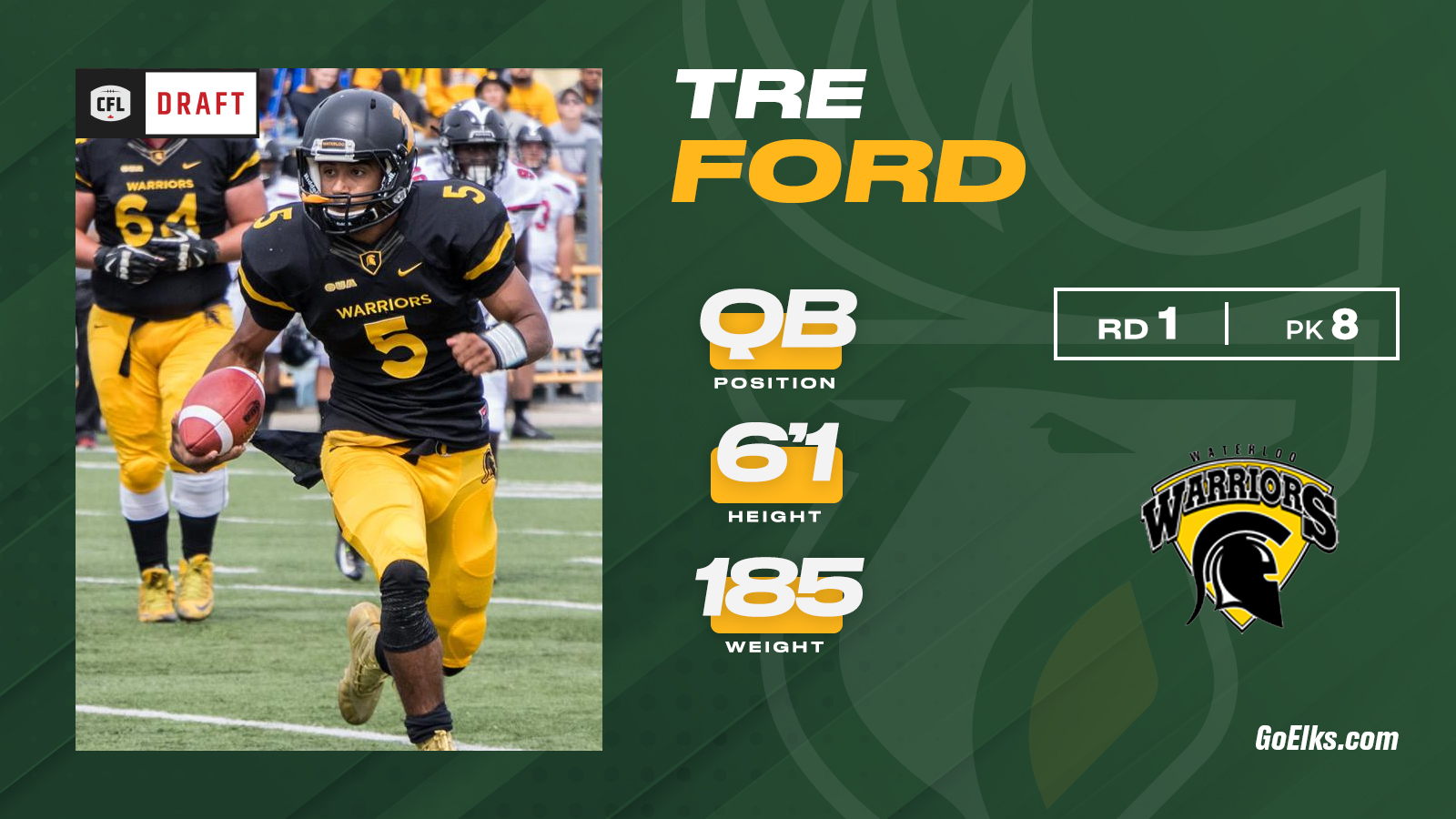 Ford swept university football's top honours last season, winning both the U Sports and OUA most outstanding player awards in 2021 while being named an All-Canadian and First-Team OUA All-Star. In six games, the Waterloo quarterback completed 63.4 per cent of his passes for 1465 yards and 10 touchdowns, while adding 629 rushing yards and three scores on the ground.
Ford was the only quarterback included on the CFL Scouting Bureau's final rankings at No. 4 and becomes the highest quarterback taken in the first round since 1980, when Sheldon Paris went 7th overall to the Calgary Stampeders.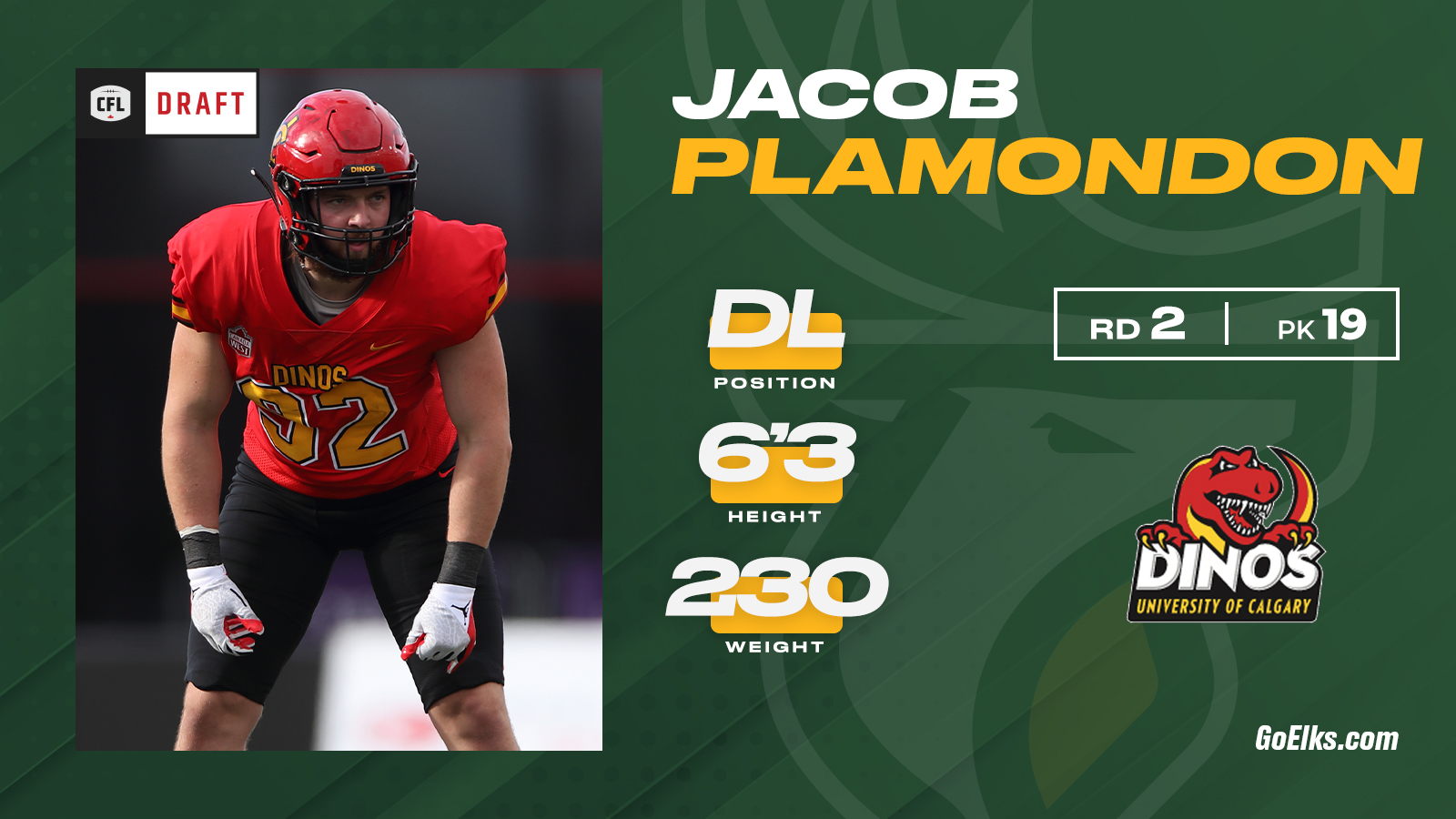 In four seasons (27 games) with the Calgary Dinos from 2017 to 2021, Plamondon recorded 39 total tackles, 13 tackles for loss, six sacks and one forced fumble.
The Red Deer, Alta. product was part of Calgary's 2019 Vanier Cup championship team, which claimed the U Sports national championship with a 27-13 win over the Montreal Carabins.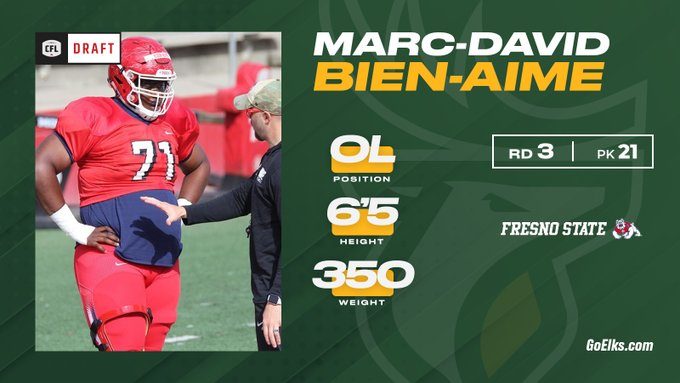 Bien-Aimé is returning to football after having his college career at Fresno State cut short by a meniscus injury.
The Montreal product, who graduated with a sociology degree in 2021, appeared in just one game for the Bulldogs as a true freshman in 2018. He previously played two seasons as a defensive tackle for Montmorency College in Laval, Que.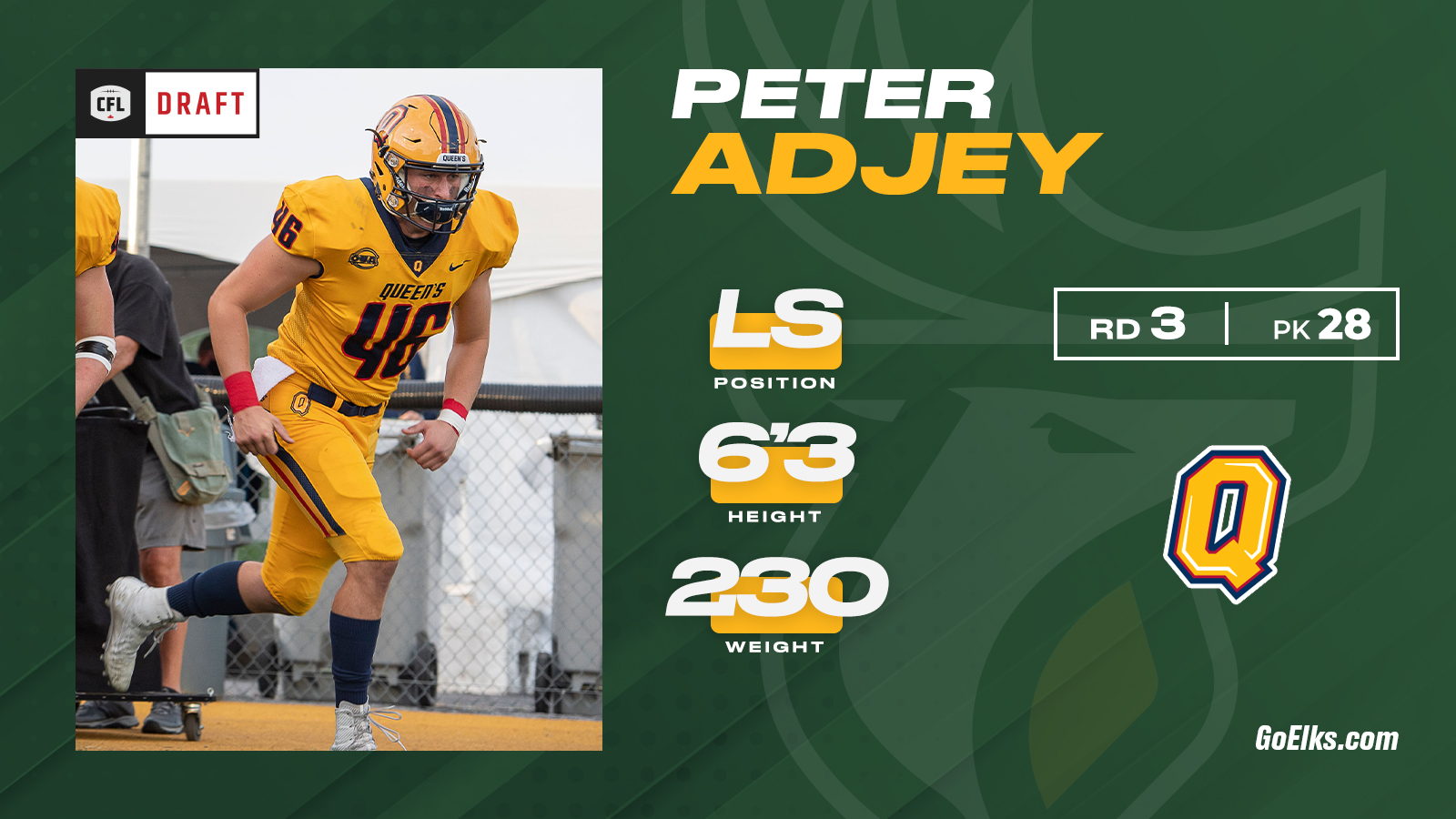 A long snapper throughout his career at Queens University, Adjey played nine games for the Gaels last season.
The Toronto native joined Queen's back in 2018, and was the lone long snapper selected in Tuesday night's draft.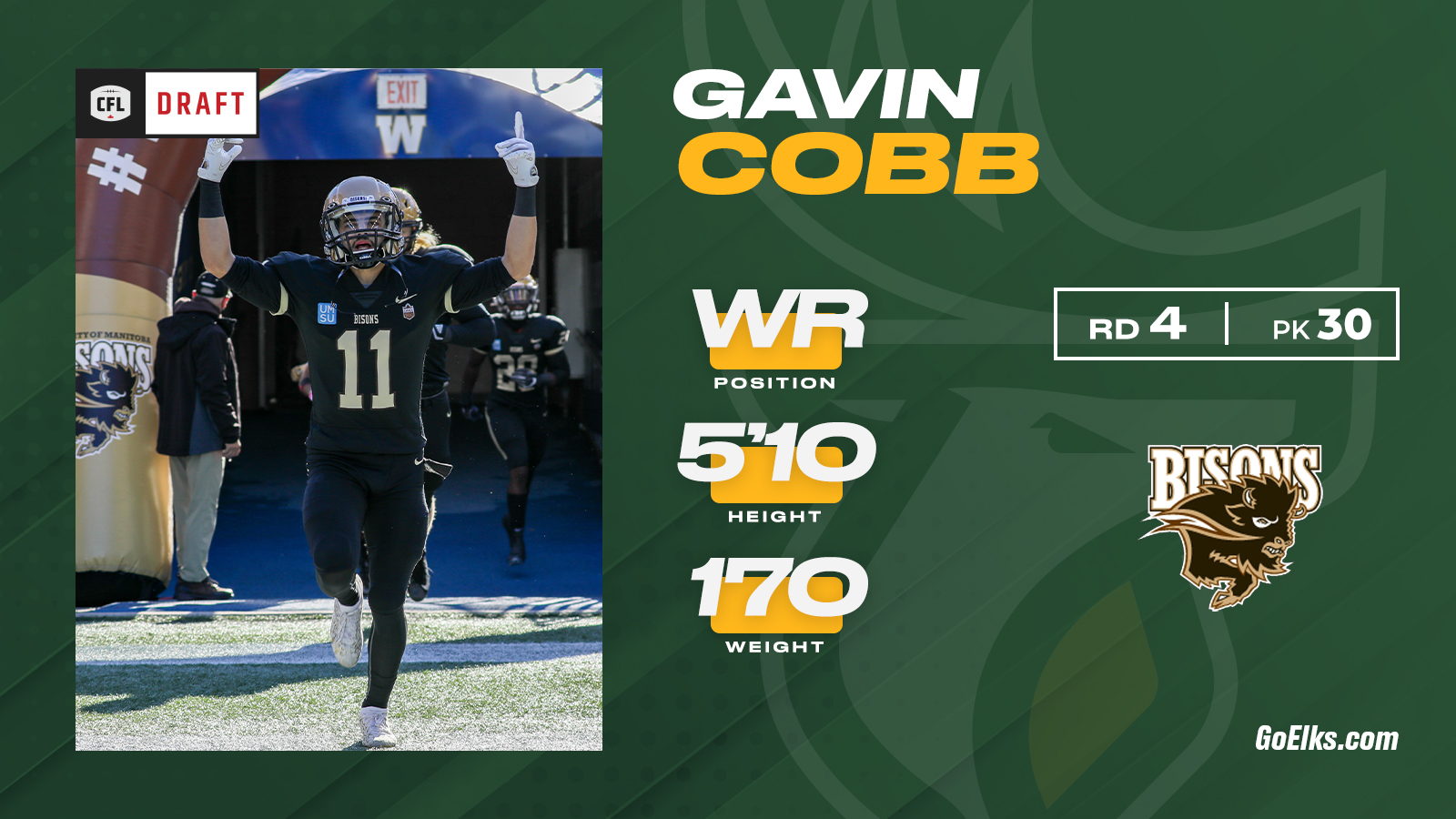 In 2021, Cobb had 27 receptions for 340 yards and five touchdowns with the Manitoba Bisons. The Victoria, B.C., native also had a punt return touchdown and combined for 322 yard on returns and was a Canada West All-Star as a returner.
Cobb shared the win in the vertical jump at the 2022 CFL Combine with a leap of 40.5 inches, building on his strong performance at the CFL West Regional Combine held in Edmonton a week earlier.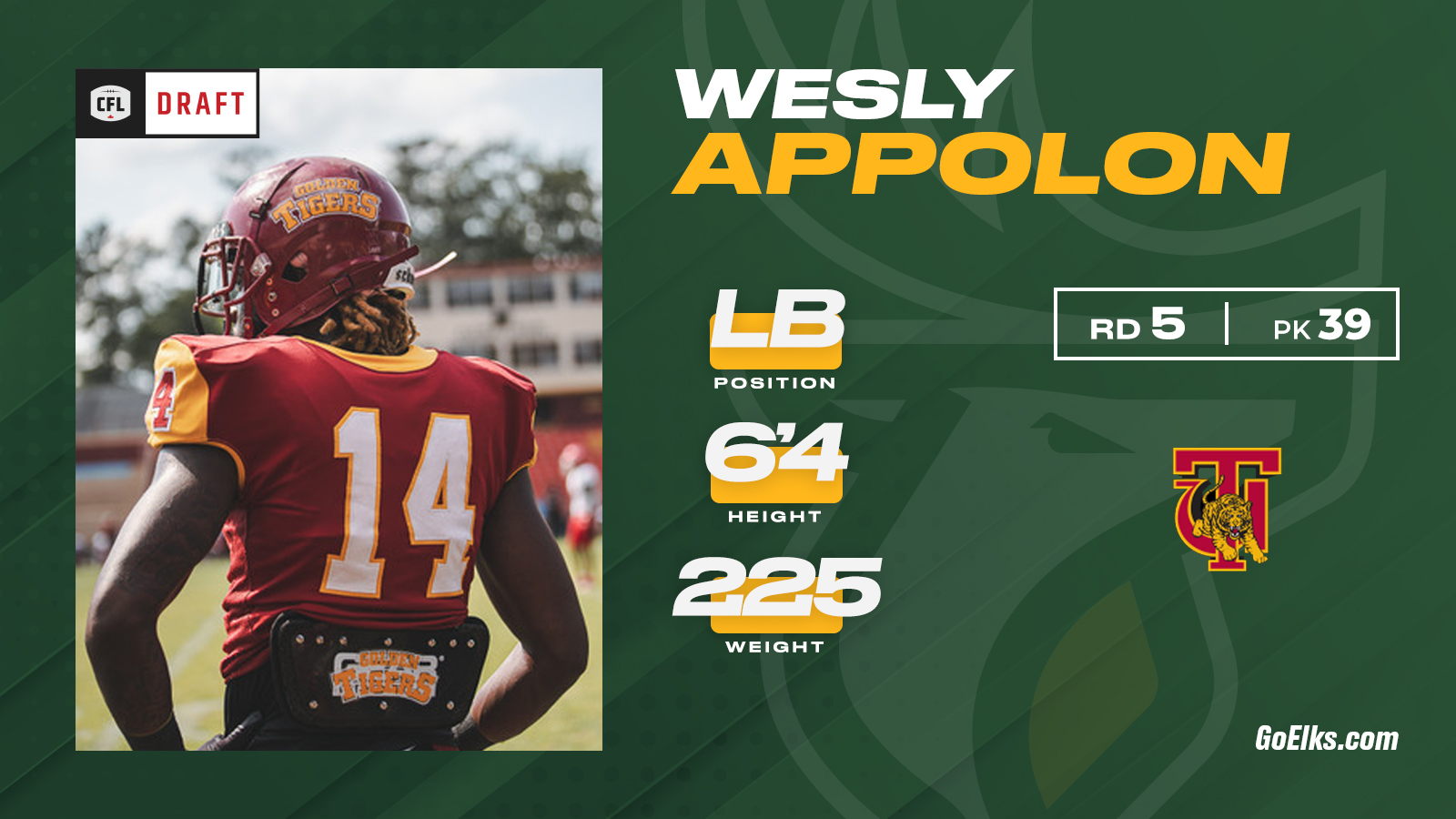 In 2021, Appolon recorded 61 total tackles, one sack and two deflected passes in 11 games for Tuskegee University.
The Montreal product got draft night bragging rights over his twin brother Woodly, who went 40th overall to the Ottawa RedBlacks.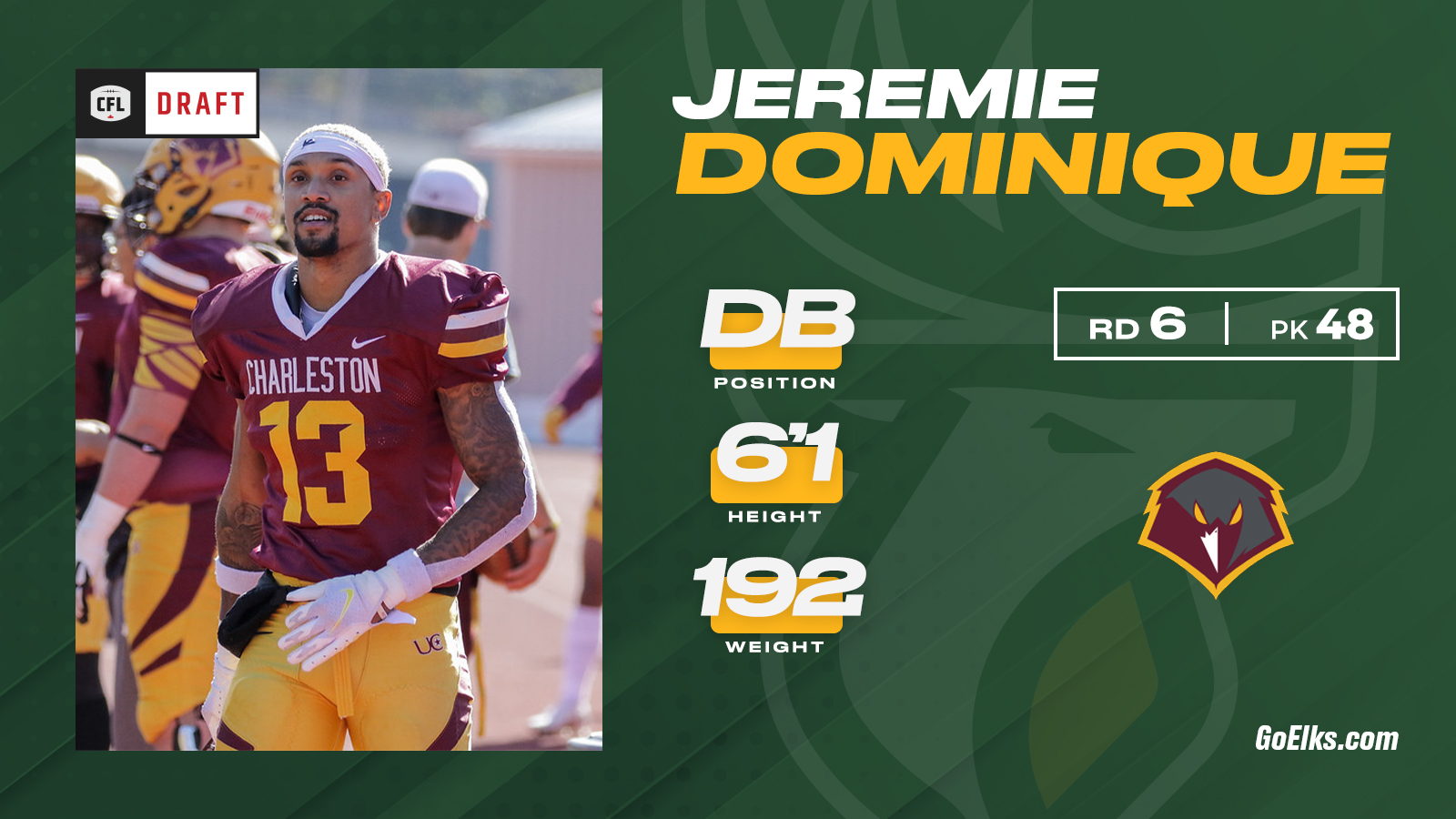 At the University of Charleston, Dominique racked up 40 tackles, six tackles for loss, two sacks and three pass deflections on his way to second-team all-conference honours at safety last season.
He was ranked as the 17th best recruit in the nation by Canada Football Chat in 2017.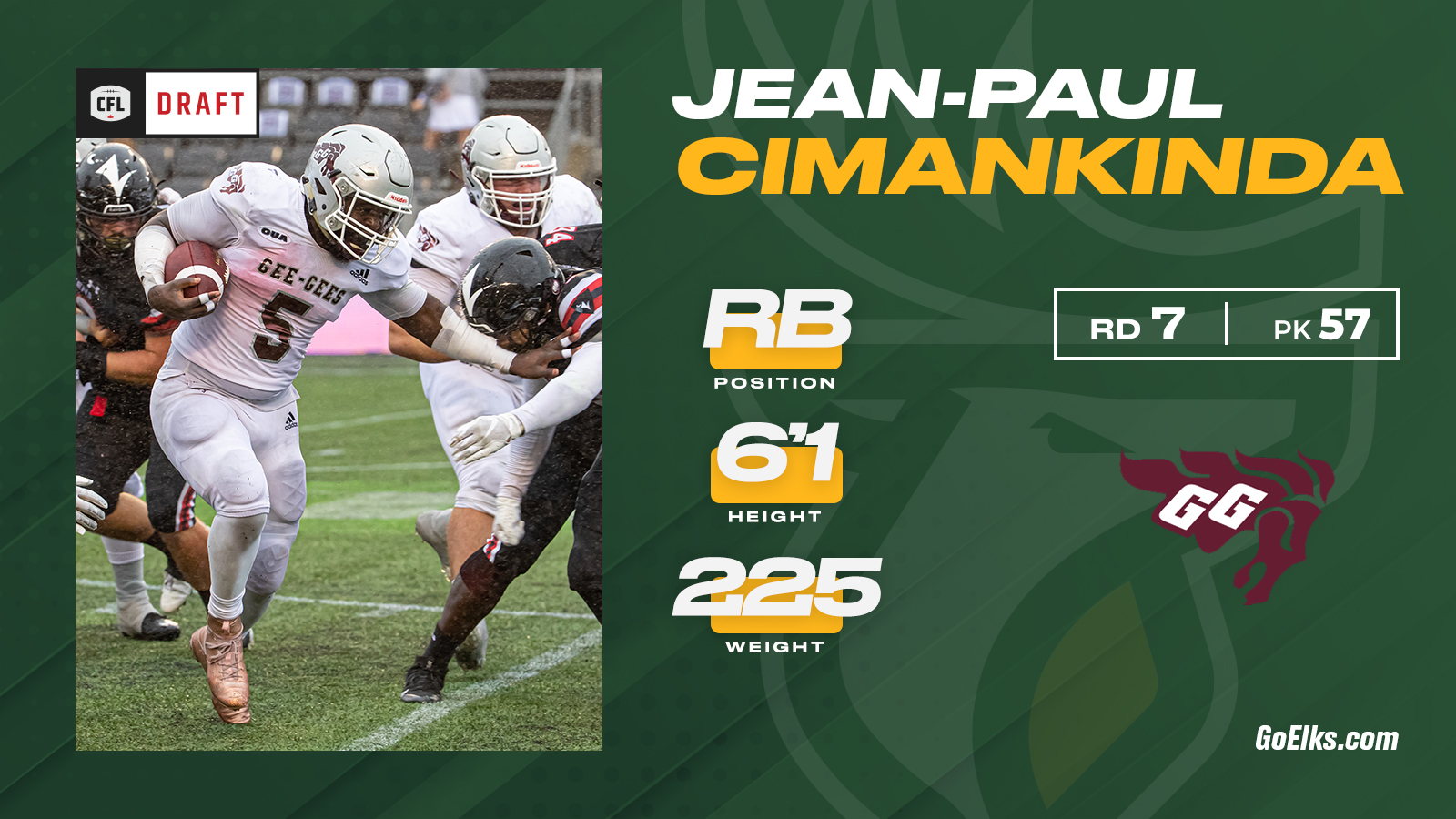 As an Ottawa Gee-Gee in 2021, Cimankinda ​ rushed for 426 yards in six games. Prior to joining Ottawa, Cimankinda played at Guelph (2018), where his top performance being a 256-yard effort against the Waterloo Warriors, while adding eight touchdowns that season.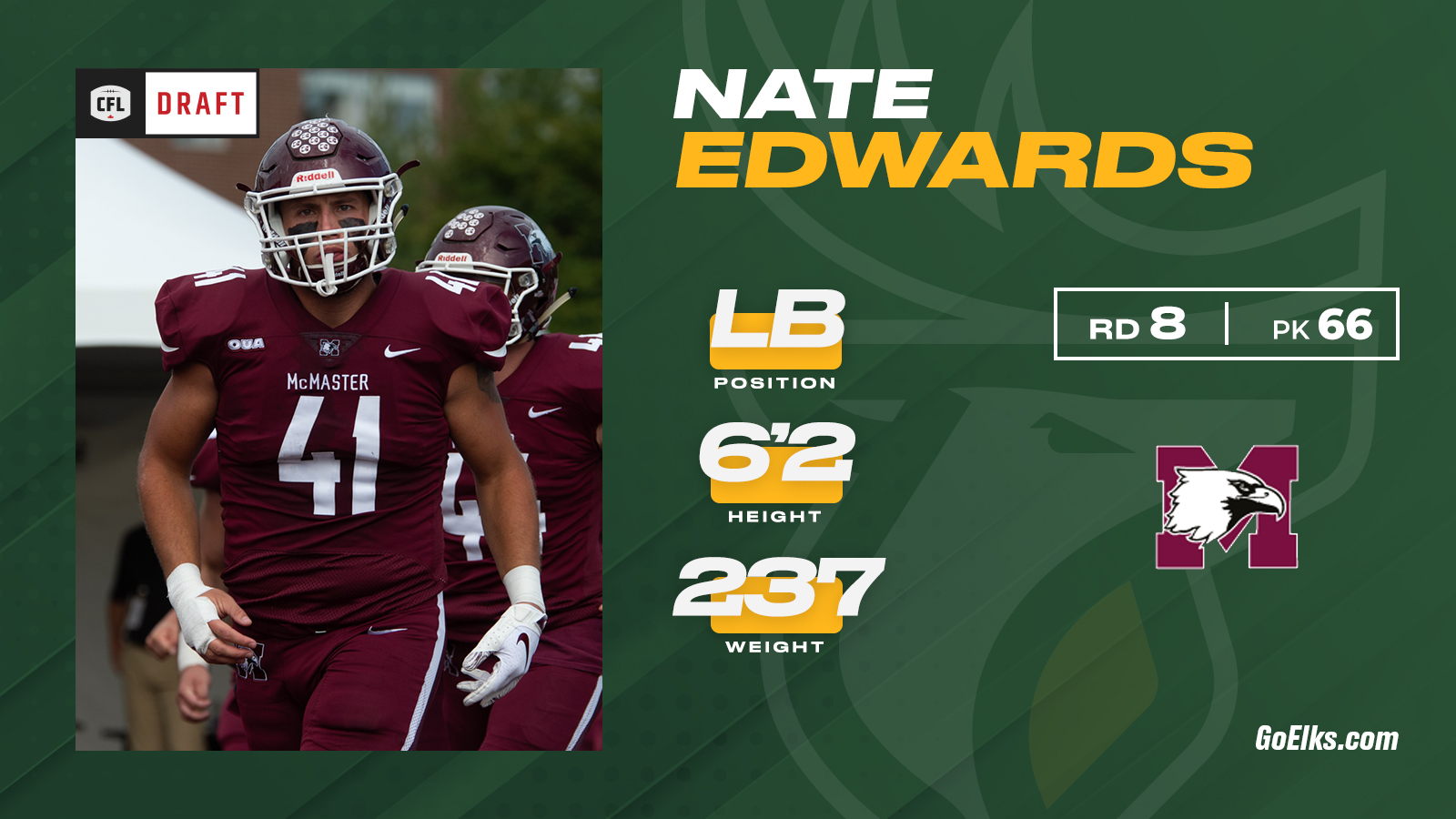 Edwards, who joined McMaster in 2017, played in six games last season for the Marauders, registering 33 total tackles, two sacks, and a forced fumble.
The Ancaster, Ont. product enjoyed his best season in 2019 when he recorded a total of 77 tackles, 6.5 sacks, five pass breakups, and an interception. ​
---
ELKS 2022 CFL DRAFT PICKS
Round 1 | 4th overall

Enock Makonzo | CDN | DB | 5'11 | 195 LBS | Lachine, Que. | Coastal Carolina 

Round 1 | 8th overall

Tre Ford | CDN | QB | 6'1 | 192 LBS | Niagara Falls, Ont. | Waterloo 

Round 2 | 19th Overall

Jacob Plamondon | CDN | DL | 6'3 | 230 LBS | Red Deer, AB | Calgary 

Round 3 | 21st overall

Marc-David Bien-Aime | CDN | OL | 6'5 | 350 LBS | Montreal, QC | Fresno State

Round 3 | 28th overall

Peter Adjey | CDN | LS | 6'3 | 220 LBS | Toronto, ON | Queen's

Round 4 | 30th overall

Gavin Cobb | CDN | WR | 5'10 | 170 LBS | Victoria, BC | Manitoba

Round 5 | 39th overall

Wesly Appolon | CDN | LB | 6'4 | 225 LBS | Montreal, QC | Tuskegee

Round 6 | 48th overall

Jeremie Dominique | CDN | DB | 6'1 | 192 LBS | Montreal, QC | Charleston

Round 7 | 57th overall

Jean-Paul Cimankinda | CDN | RB | 6'1 | 225 LBS | Ottawa, ON | Ottawa

Round 8 | 66th overall

Nate Edwards | CDN | LB | 6'2 | 237 LBS | Ancaster, ON | McMaster